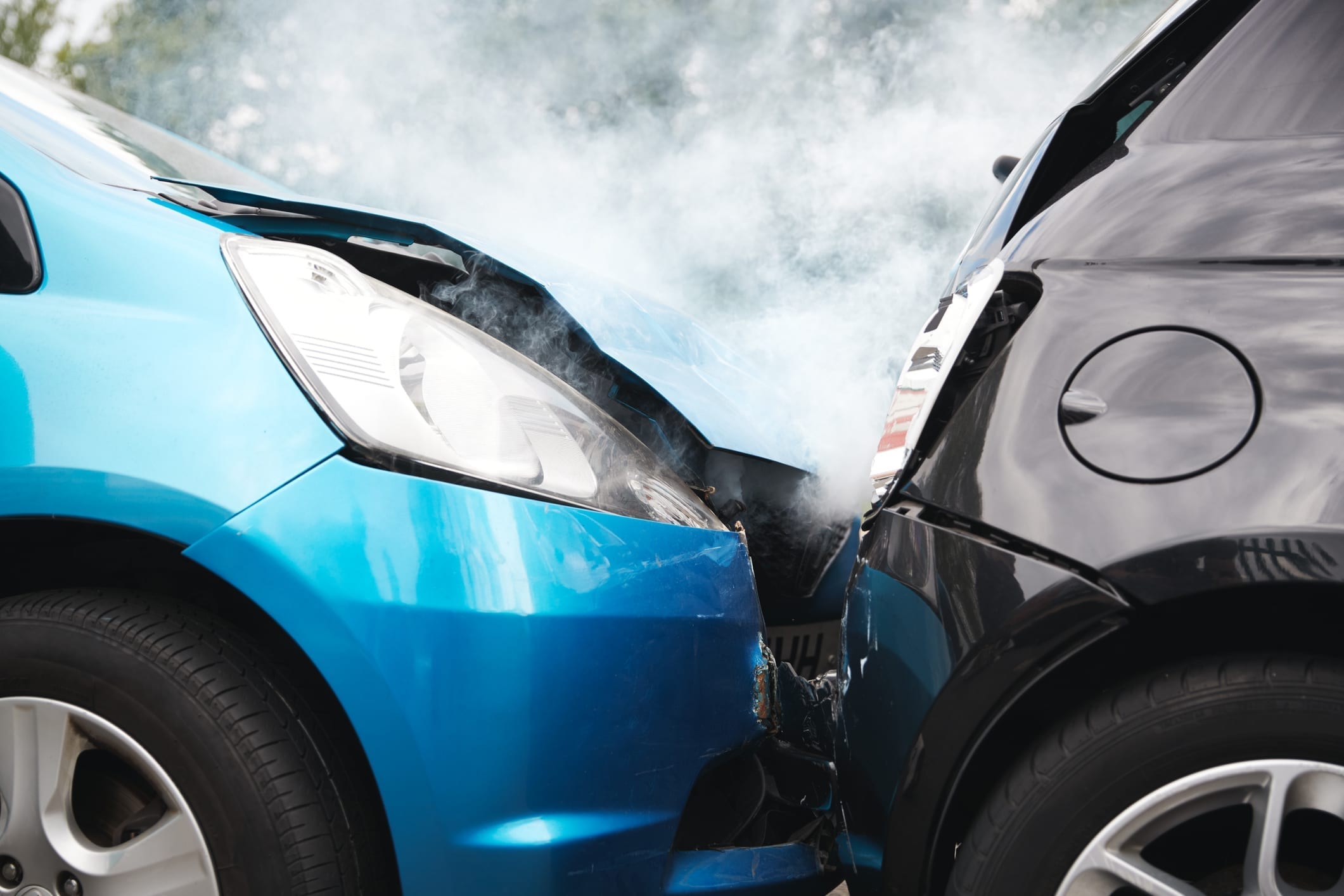 Road traffic accident compensation case study.
Established in 2003, JMK Solicitors assist clients from all over Northern Ireland to recover compensation.  JMK has been the Number 1 personal injury solicitors practice in Northern Ireland since 2015, assisting more injured people than any other solicitor firm in Northern Ireland.
JMK Senior Solicitor and Association of Personal Injury Lawyer accredited litigator, Sinead Toal recently acted for a nurse who was involved in a road traffic accident when her vehicle was hit from behind. This is a straightforward scenario which happens to many people every day, however, the accident was made much worse for the injured person because there were a large number of Police officers immediately making their presence felt. They were deployed in the vicinity of the accident due to a high-profile VIP visit that was coincidentally planned that day.
This made the incident particularly traumatic as the accident victim believed there had been a serious security incident and actually feared for their life.
Road traffic accident injury claims Northern Ireland.
As well as suffering neck, shoulder and lower back injuries, the distressed health worker suffered a significant psychiatric reaction and had to take four months off from their frontline duties.
Sinead advised that typically in cases like this, the responsible party admits their blame and the issue is usually only one of negotiating compensation for the injuries sustained.  However in this case the representatives of the at-fault driver were unwilling to adequately compensate the injuries. "They refused to accept that the accident was anything other than a 'minor' collision and did not take into account the different circumstances and were unsympathetic to their plight. They suggested an offer under ten thousand pounds in compensation would be sufficient, which was far lower than my estimation of the true value. The representatives for the responsible party also tried to allege that the injured party was 'dishonest' and should be responsible for all of the insurance company's legal and experts costs".
Nurse's case settles for £40,000 compensation.
Undaunted, Sinead used all her experience and prepared the case for Court with the hearing of the case lasting for two full days in the High Court and entailed four doctors and the victim all giving evidence.
Luckily for Sinead's client the judge did not agree with the insurance company's lawyers and awarded a total of £30,000 compensation; £20,000 in relation to the physical injuries to the neck, shoulder and back and £10,000 in relation to the psychological injuries suffered by this unfortunate person. Sinéad confirmed the client was "very pleased with this outcome".
Sinead further commented, "At JMK Solicitors we are committed to representing clients who suffer personal injury through no fault of their own, and aim to achieve the best possible outcome in our cases. We are delighted that we were able to support this deserving client against the unmeritorious suggestions of the representatives of the  at fault driver and were able to resolve the case so successfully for our client."
---
Our personal injury claim experts can help you too.
JMK Solicitors are Northern Ireland's Number 1 Personal Injury Specialists. With a team of over 100 people including a team of personal injury experts, we assist clients all over Northern Ireland. If you have suffered a personal injury, been in a road traffic accident, had an accident at work or suffered a medical accident, contact our team for a free consultation.
Call us today on 028 9032 0222 or email us law@jmksolicitors.com