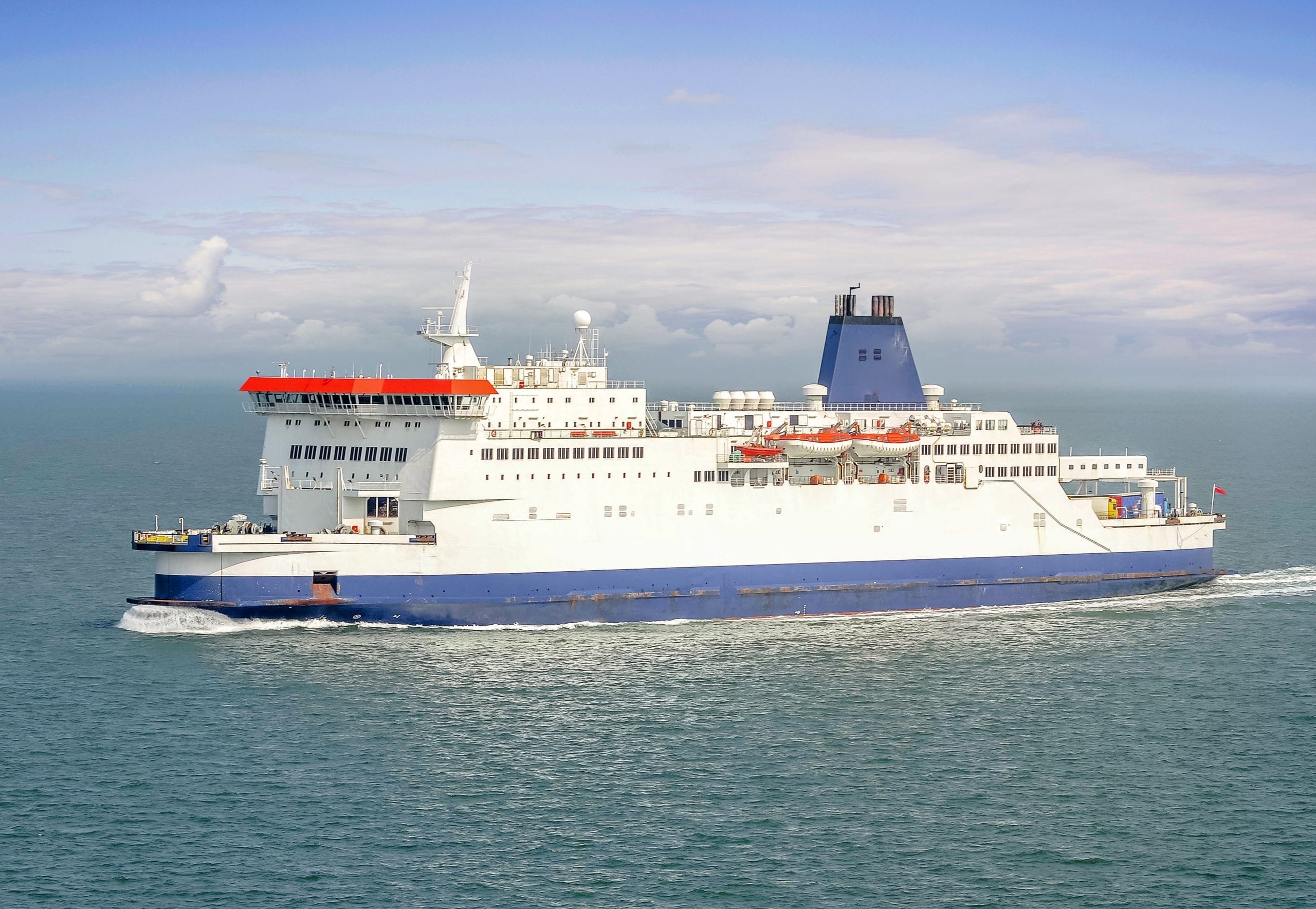 You might have had your holiday plans shelved or postponed this year but when you do return to travel some are considering using ferries rather than air travel.
JMK Solicitor Paul O'Brien acted for clients who were on board the 'European Causeway' ferry sailing between Larne and Cairnryan in December 2018. On the day there were severe weather warnings, due to Storm Deirdre, and it was expected that the sailing would be cancelled; as indeed all other ferry sailings out of Ireland had been. However, a decision was taken to sail and the ship was loaded.
Paul said, "Section 5.2.5 of The Maritime and Coastguard Agency Roll-on/Roll-off Ships – Storage and Securing of vehicles Code of Practice states that 'freight vehicles of more than 3.5 tonnes should be secured in all circumstances where the expected conditions for the intended voyage are such that movement of the vehicles relative to the ship could be expected'. Unfortunately, for reasons which are still unexplained, this did not happen".
Paul continued, "My clients advised me that at approximately 6:30am/6:40am the ship rolled severely resulting in everything and everyone on the ship which was not secured being 'sent flying'. You can appreciate that in that moment there was a very natural feeling of panic and that the passengers on board felt that the ship was going to capsize. My clients tell me it was the most frightening experience of their lives and the fear was shared by many of their fellow travellers. They were flung from their seats – striking tables and chairs. Things were smashed and damaged everywhere, passengers and staff were crying and scared for their lives. Several people were injured but thankfully none severely."
A 'mayday' was called in by the Ship's Master and when the ship finally arrived in Cairnryan a major incident was declared by Police Scotland. The authorities who boarded the ship interviewed all staff and passengers in their enquiries as to what had happened. The Marine Accident Investigation Branch and the Police took most of the day to talk to all of the relevant parties. A total of 22 vehicles on board the ship were damaged, some severely, with several vehicles toppled over. This was a further inconvenience and distress for those affected.
In January 2020 the Marine Accident Investigation Branch (MAID) released their accident report, which held the ferry operator responsible, stating that the sailing should have been delayed until at least 9am and that cargo were incorrectly stored.
Paul commented, "I have settled one of these cases for a client who received appropriate compensation even without admission of liability. There are still other cases ongoing and I am confident we can ensure these cases are resolved successfully for our clients. They endured a traumatic experience that could have been avoidable and need to be compensated appropriately for the ongoing impact it had on them."
---
JMK Solicitors are Northern Ireland's Number 1 Personal Injury Specialists. With a team of over 100 people including a team of personal injury solicitors, we assist clients all over Northern Ireland. If you have suffered a personal injury, been in a road traffic accident, had an accident at work, or suffered a medical accident, contact our team for a free consultation.
Call us today on 028 9032 0222 or email us law@jmksolicitors.com