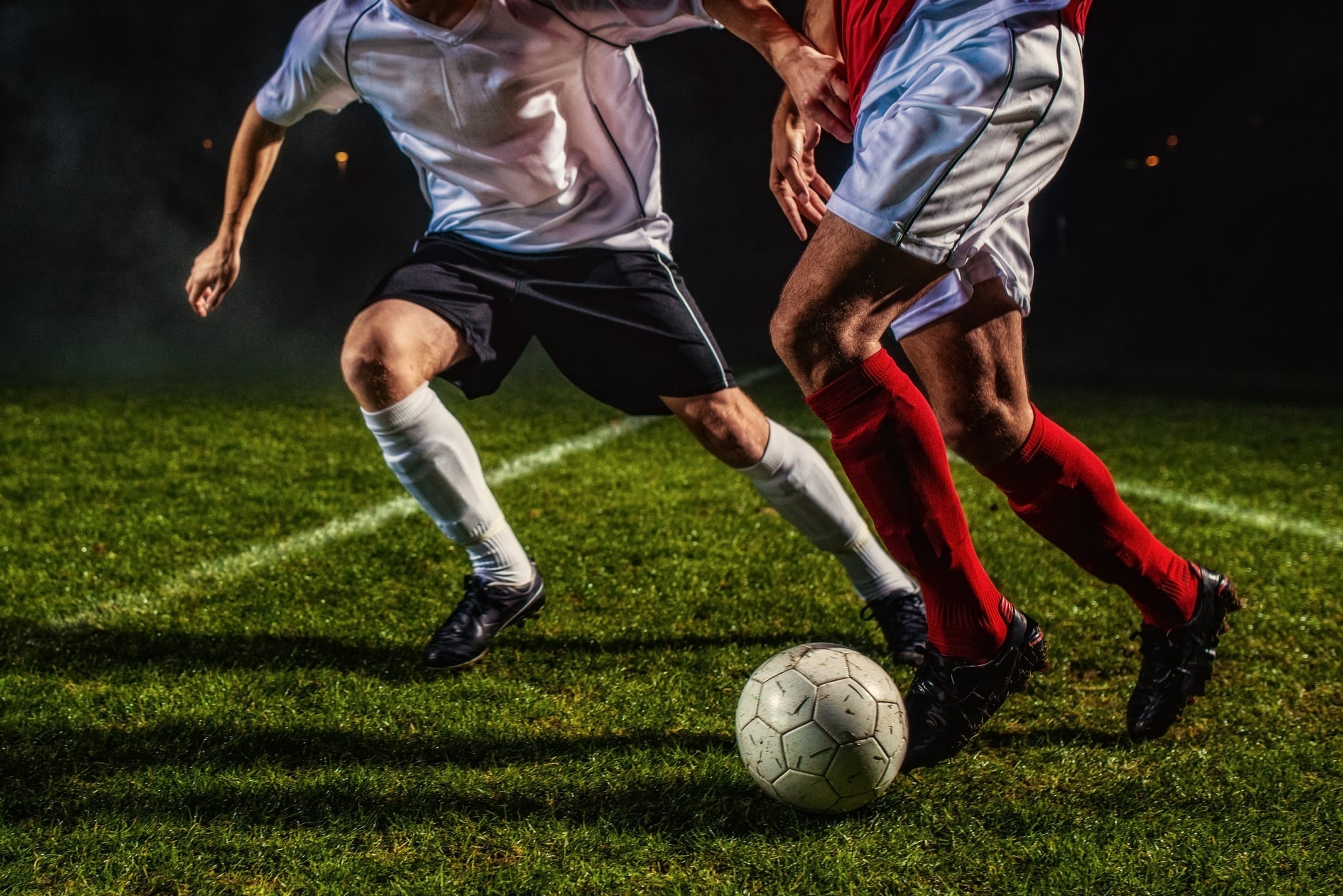 Sporting accident case study
Established in 2003, JMK Solicitors assist clients from all over Northern Ireland to recover compensation.  JMK has been the Number 1 personal injury solicitors practice in Northern Ireland since 2015, assisting more injured people than any other solicitor firm in Northern Ireland.
JMK Senior Solicitor and Association of Personal Injury Lawyer (APIL) accredited litigator, Sinead Toal acted for a client who sought to make a personal injury claim after he was badly injured in a football game. During the game he was inappropriately slide tackled by a 'red-headed' opponent; sustaining a fractured leg.
"Our client advised that this other player had been subject to a yellow card during the first half of the game. During the second half the fiery-footballer was involved in a further dangerous tackle resulting in another yellow card.
However, as the number on his shirt had been changed at half-time, the referee failed to pick up the fact that this player had now committed two yellow card offences and therefore should have been sent off.
Subsequently the third tackle then occurred, and it was this incident which caused our client's serious injury. Something which would not have happened had the the red-head got the red-card he deserved.
Compensation claims in Northern Ireland.
We obtained medical evidence on behalf of our client and promptly issued court proceedings. Whilst initially, it looked like the case would be robustly defended, there was no need for our client to go into the 'box' as his claim was settled successfully for substantial compensation. Our client was delighted with this outcome."
Sinead further commented, "At JMK Solicitors we are committed to representing clients who suffer personal injury through no fault of their own, and aim to achieve the best possible outcome in our cases. We are pleased that this case was resolved so successfully for our client."
---
Northern Ireland's number 1 personal injury experts can help you.
JMK Solicitors are Northern Ireland's Number 1 Personal Injury Specialists. With a team of over 100 people including a team of specialist personal injury solicitors, we assist clients all over Northern Ireland. If you have suffered a personal injury, been in a road traffic accident, had an accident at work or suffered a medical accident, contact our team for a free consultation.
Call us today on 028 9032 0222 or email us law@jmksolicitors.com
We will act quickly to investigate and guide you through your claim.