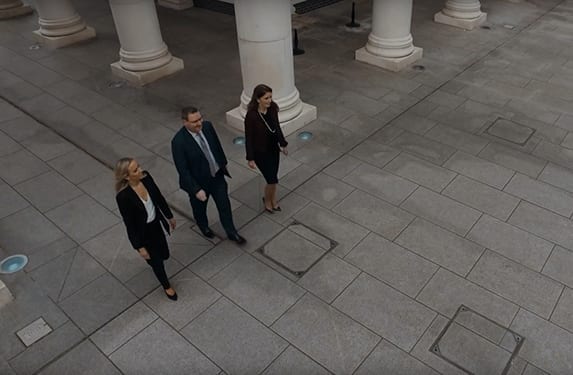 The most common issues faced by clients and myths surrounding personal injury compensation claims.
1. People sometimes feel reluctance or embarrassment about claiming.
After successful PR campaigns by the insurance industry such as labeling compensation claims in the UK as a "whiplash epidemic" and "claims culture", as well as sensationalist newspaper headlines such as 'cash for crash', people in Northern Ireland sometimes feel shame or embarrassment about claiming.
We come into contact with people from all walks of life that seek to minimise their injuries and don't want to claim, for fear of judgment.
However, if you've suffered an injury in an incident that wasn't your fault, you have a legal right to compensation for any loss.
2. Your previous medical history does not exclude you from claiming compensation.
People incorrectly assume that their medical history might prevent them from claiming compensation.
For example, you may have an ongoing medical condition which the accident made worse such as back pain or skin conditions exacerbated by stress or you may have suffered a whiplash or 'soft-tissue' injury and previously received compensation and assume that you can never make another claim again.
However, if you've suffered any physical or financial loss after an accident that wasn't your fault, then you are entitled to compensation, regardless of your previous medical history.
3. You may not be believed.
Increasingly, JMK's team of legal advisers are noticing insurers for the responsible driver using the so-called 'Low Velocity Impact' – (LVI) argument to try to get out of their obligation of paying compensation
The LVI – argument is where the insurer alleges that the force of the impact was not enough to cause the injuries.
With our team of personal injury specialists and instructing highly respected medical experts, we've been successful in winning these arguments and securing compensation payments for our clients
4. You can claim compensation for psychological injuries.
Contrary to popular belief, you can claim compensation for psychological injuries too even in the absence of physical injuries, and we've proven it in court.
JMK Solicitors don't cave in to the insurer's tactics, and we avail of all the experts to prove your case.
5. Accident-scene photos could be the difference between winning and losing a compensation case.
The majority of people in Northern Ireland now have access to a quality camera in their pocket; their smartphone or dashcam.
Photographic evidence from the scene of a crash is increasingly used in court and can save months of work and help establish liability early in the process.
We urge all Northern Ireland drivers to use their smartphones to take pictures of all the cars involved in an accident to include damage and the accident scene as it could help win your case.
Northern Ireland's number 1 personal injury experts can help you.
JMK Solicitors are Northern Ireland's Number 1 Personal Injury Specialists. With a team of over 100 people including a team of personal injury specialists, we assist clients all over Northern Ireland. If you have suffered a personal injury, been in a road traffic accident, had an accident at work or suffered a medical accident, contact our team for a free consultation.
Call us today on 028 9032 0222 or email us law@jmksolicitors.com
© Copyright JMK Solicitors [2022]. All rights reserved.