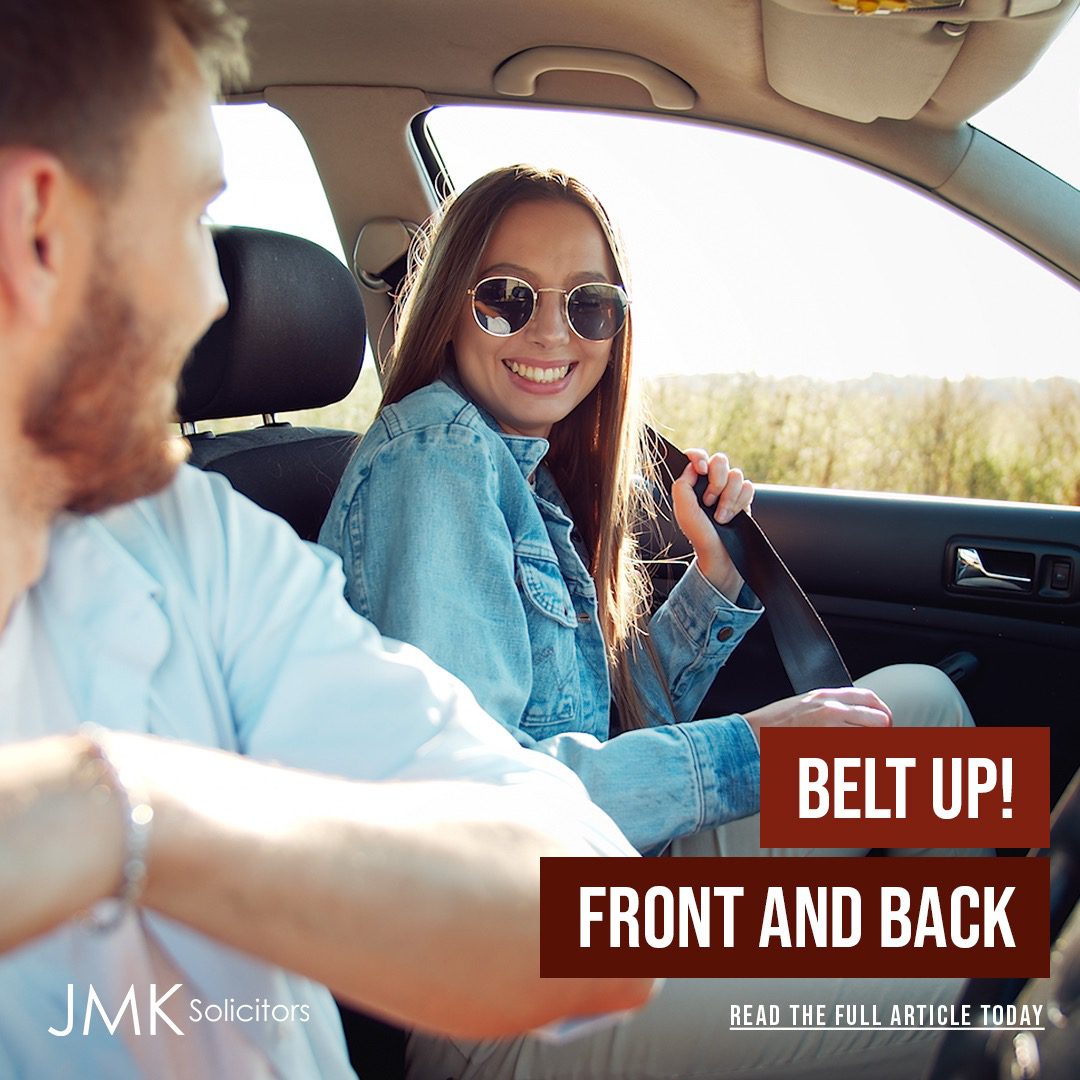 Wearing a seat belt is one of the simplest and most effective ways to protect yourself in a vehicle. Despite this, many people still fail to buckle up before driving or riding in a car.
Not wearing a safety belt is a selfish act.
It is not a matter of personal choice.
If you do not wear a safety belt you become a potential killer in a car crash. You will be thrown around the inside of a car possibly seriously injuring or killing other occupants in the car.
WITHOUT A SAFETY BELT  – YOU ARE A KILLER!
FACT:
Around 2 out of 3 people will survive or have less serious injuries if they are wearing a safety belt. Wherever you are sitting in a crash at 30mp/h, if you are unbelted, you will hit the other people in the vehicle with force of between 30 and 60 times your body weight.
The penalties for getting caught are:
A fixed penalty notice.
Penalty points on your licence.
Passengers over 14 can be fined up to £500 for not wearing a safety belt.
Drivers face receiving up to 3 penalty points and a fine of up to £500, if they fail to wear a safety belt and fail to ensure passengers under 14, are restrained properly.
Here are some reasons why wearing a seat belt is essential for your safety.
Seat Belts Save Lives
The most important reason to wear a seat belt is that it can save your life in the event of an accident. It's also important to ensure that the seat belt is properly adjusted and fits correctly. A poorly fitting seat belt can be just as dangerous as not wearing one at all.
Seat Belts Reduce Injuries
In addition to saving lives, seat belts can also reduce the severity of injuries in the event of an accident. By keeping you securely in your seat, a seat belt can help prevent you from being thrown around or ejected from the vehicle, which can lead to serious injuries.
Seat Belts Protect Against Airbag Injury
Airbags are designed to work in conjunction with seat belts to provide maximum protection in the event of a crash. However, if you're not wearing a seat belt, the force of the deploying airbag can cause serious injury or even death.
Our personal injury claim experts can help you too.
If you've sustained a personal injury in Northern Ireland and have suffered a loss or injury as a result, you might be entitled to claim personal injury compensation.
JMK Solicitors are Northern Ireland's Number 1 Personal Injury Specialists. With a team of over 100 people including team of personal injury solicitors, we assist clients all over Northern Ireland. If you have suffered a personal injury, been in a road traffic accident, had an accident at work or suffered a medical accident, contact our team for a free consultation.
Call us today on 028 9032 0222 or email us law@jmksolicitors.com