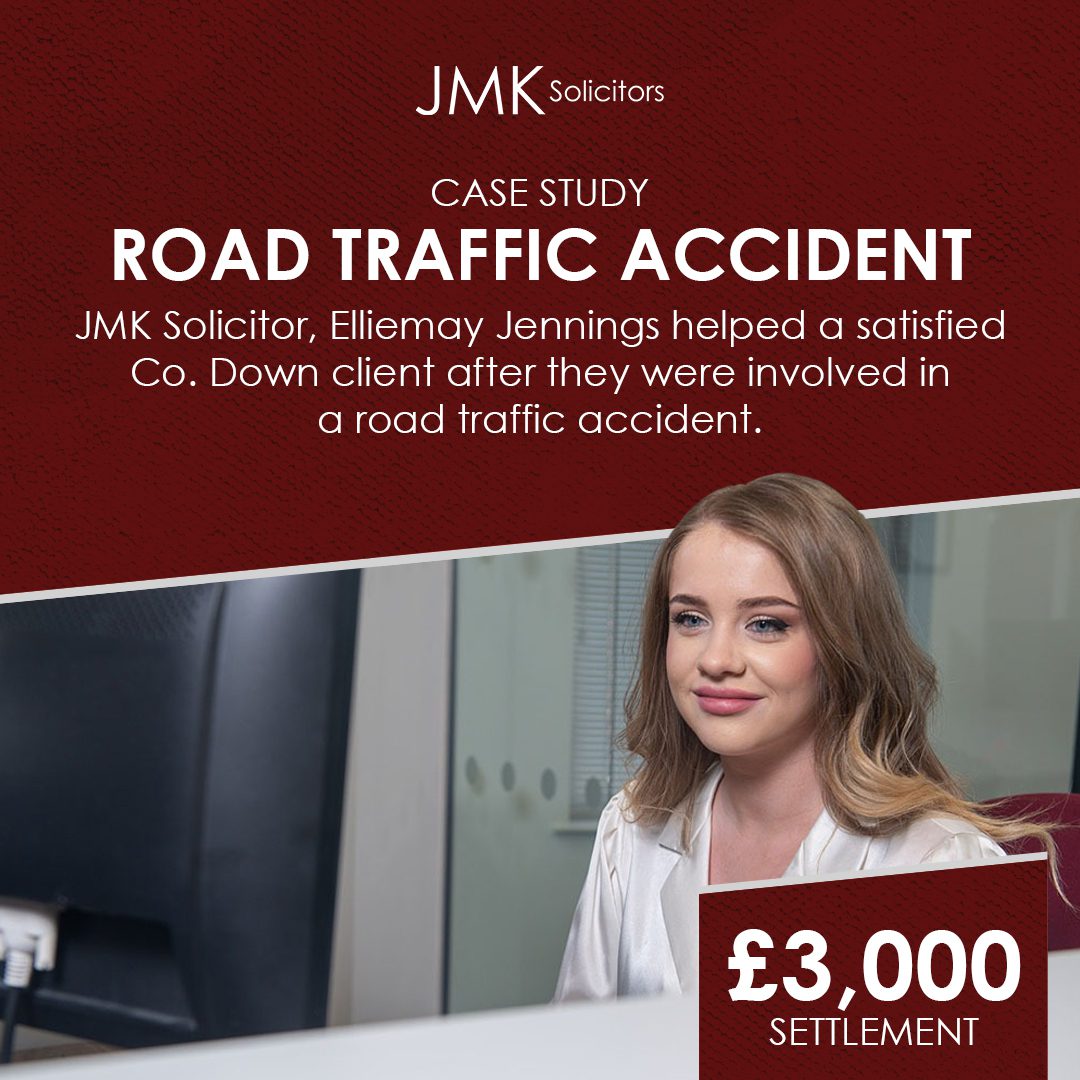 JMK Solicitors acted for a client from Co. Down who suffered damages to their vehicle after being involved in a road traffic accident in the Dundonald area.
Our client was driving in the Dundonald area when another vehicle pulled across the path of our client's vehicle causing damage.
Our client's vehicle sustained damage to the rear bumper, making it undrivable. JMK Solicitors were able to secure a settlement of £3,000 to cover the cost of the repairs to the vehicle and organised a hire car for the client during the period when the car was undrivable.
They commented, "I would completely recommend JMK Solicitors as they took care for my entire incident and most importantly kept me well informed on the status. They were easy to get in contact with when I needed and were patient with me as this was my first proper accident so was unfamiliar with the process. I intend to use them again if I ever need to."
Our personal injury claim experts can help you too.
There's no denying that the roads can be a very dangerous place, and accidents do happen. If you've been involved in a road traffic accident in Northern Ireland and have suffered a loss or injury as a result, you might be entitled to claim road traffic accident compensation.
JMK Solicitors are Northern Ireland's Number 1 Personal Injury Specialists. With a team of over 100 people including team of personal injury solicitors, we assist clients all over Northern Ireland. If you have suffered a personal injury, been in a road traffic accident, had an accident at work or suffered a medical accident, contact our team for a free consultation.
Call us today on 028 9032 0222 or email us law@jmksolicitors.com