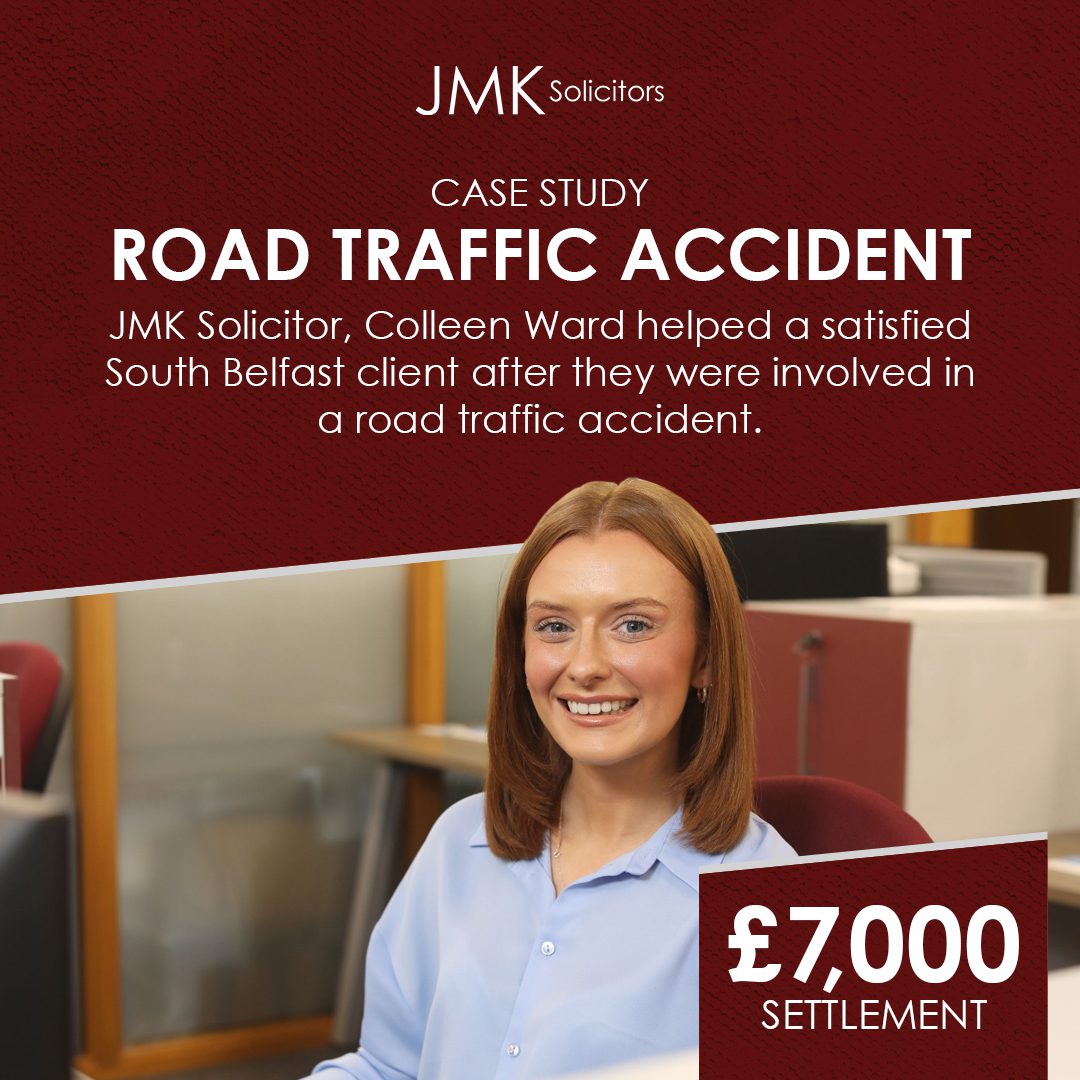 JMK Solicitors recently acted for a client from Co. Antrim who was involved in a road traffic accident. The client was driving in South Belfast when they had to brake suddenly as the car in front stopped sharply. Their car was then struck from the rear.
The damage to the car meant it had to be written off and our client suffered injuries to their left shoulder and back.
JMK Solicitors successfully recovered costs for our client for the value of the car, the cost of a hire car, and were able to secure a settlement of £7,000 for injuries.
Our client was delighted with the result and commented, "I would highly recommend JMK Solicitors.  Colleen and all the staff were excellent on keeping me up to date with my case. Both verbally and written. I will definitely use JMK again."
Our personal injury claim experts can help you too.
There's no denying that the roads can be a very dangerous place, and accidents do happen. If you've been involved in a road traffic accident in Northern Ireland and have suffered a loss or injury as a result, you might be entitled to claim road traffic accident compensation.
JMK Solicitors are Northern Ireland's Number 1 Personal Injury Specialists. With a team of over 100 people including team of personal injury solicitors, we assist clients all over Northern Ireland. If you have suffered a personal injury, been in a road traffic accident, had an accident at work or suffered a medical accident, contact our team for a free consultation.
Call us today on 028 9032 0222 or email us law@jmksolicitors.com