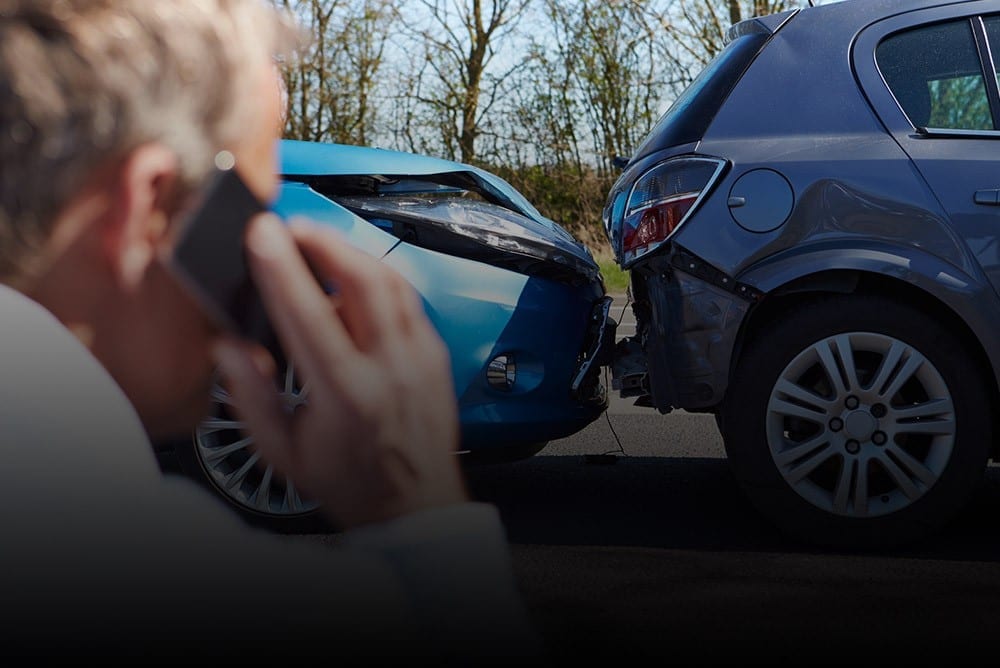 Do I need to use my own car insurance if I am involved in a road traffic accident that isn't my fault?
THE SIMPLE ANSWER IS 'NO!'
Road traffic accidents can happen to any road user, and they can happen at any time. Many motorists are not aware that if you are involved in an incident, you are not required to make a claim from your own insurer to manage the process of getting you back on the road again and ensuring you are compensated for any injuries sustained. Indeed doing so may cause unnecessary complications.
Reporting your accident
If you have an accident, you will likely be bound under the terms of your own policy to report all matters that might give rise to a loss even if no claim is being made. Should this be the case, you may wish to state to your insurer that you are "notifying the claim for information purposes only at this time and will advise should that position change"
This keeps your options open, although there may well be time limits imposed by your insurer
as to when a claim must proceed. You should check the wording of your own policy to
confirm this, and seek independent advice on the legality of any policy terms.
When you have an accident in YOUR vehicle it is YOUR choice how you proceed to include:
Whether you have your vehicle fixed or not
Who fixes it
How you fund those repairs
You can choose:
To make a claim under your own comprehensive motor insurance policy.
To instruct a solicitor such as JMK Solicitors, NI's Number 1 Personal Injury Solicitors
To use the services of an accident management company like CRASH Services, NI's leading independent accident management company.
To pursue a claim by yourself against an at-fault driver.
Or simply to pay for repairs yourself.
If I am not at fault for the accident?
If an accident is another driver's fault, it is the responsibility of the other driver to put you back into the position you would have been in had the accident not occurred.
You can choose to have your vehicle fixed by a vehicle repairer of your choice as above. Your insurer, or a company appointed to handle your claim, may recommend a repairer but they cannot insist that you use such a repairer. It is always your right to control what happens with your vehicle.
The repairer should return your vehicle to the condition it was in before the accident occurred.
What if an accident is my fault?
If an accident is your fault, your contractual rights will be set out in your insurance policy documentation. For further information, contact your insurance provider.
You will have protections under the law should any of the terms of your policy be contrary to consumer protection legislation. You may wish to seek independent advice if you believe this applies to your situation.
Making a claim
While damage to your vehicle and initial injury is an obvious loss caused by a collision, there could be other long-term losses such as psychological trauma and recurring pain. So, while you may be able to claim to recover the cost of vehicle repair or replacement, you may also be entitled to claim for any other actual or potential future loss that have been caused by the accident, such as loss of earnings in the past, present, lost career progression due to injury, cost of medical care, compensation for provision for future care in serious injury cases, including housing adaptation, vehicle and equipment needs, pain, and suffering, and more.
Even if you've only suffered minor injuries, you may still be able to seek compensation.
Client experience
John*, a JMK client advised on how he found his initial experience using his own insurer was not helpful. He said, "Having a car accident is very stressful for all those involved. I have been driving for 50 years and was involved in a road traffic accident. My insurance company were not very helpful although I had never had a claim. A neighbour recommended CRASH Services, they sorted everything out promptly and JMK Solicitors sorted all the legal aspects. I would highly recommend JMK to deal with any legal issues that arise from any accident, they removed all the worry and made everything else more manageable."
Contact NI's number 1 personal injury experts
JMK Solicitors have been the Number 1 personal injury solicitors practice in Northern Ireland since 2015, assisting more injured people than any other solicitor in Northern Ireland, with 99% of clients recommending JMK Solicitors to assist them in claiming compensation after a road traffic accident or injury.
Call us today on 028 9032 0222 or email us law@jmksolicitors.com for a free consultation.
---
JMK Solicitors are Northern Ireland's Number 1 Personal Injury Specialists. With a team of over 100 people including a team of personal injury solicitors, we assist clients all over Northern Ireland. If you have suffered a personal injury, been in a road traffic accident, had an accident at work or suffered a medical accident, contact our team for a free consultation.
Call us today on 028 9032 0222 or email us law@jmksolicitors.com