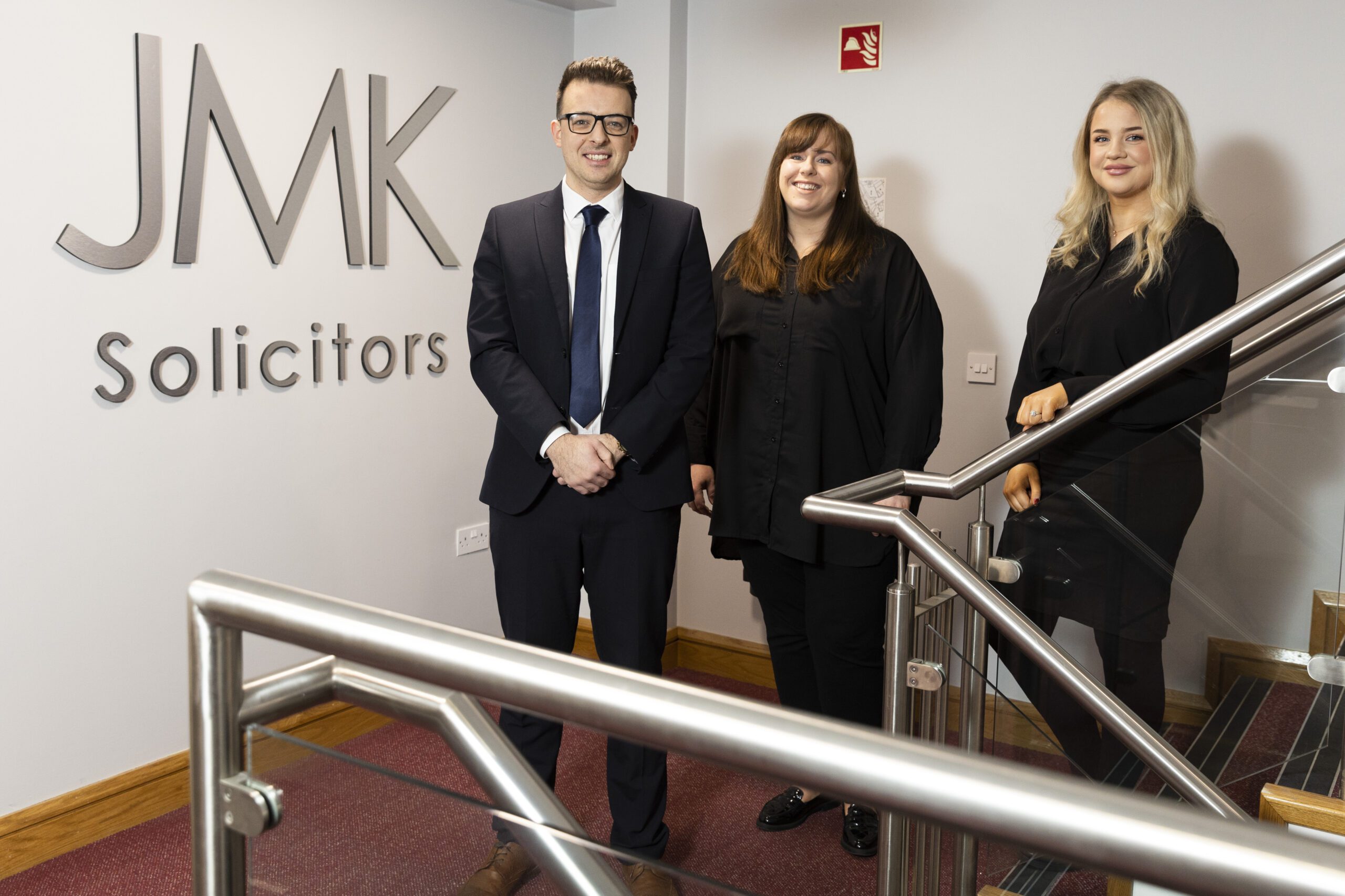 JMK Solicitors, Northern Ireland's number one personal injury specialist, is proud to announce the qualification of three talented apprentices to fully-fledged solicitors.
After several years of rigorous training and dedication to their legal careers, these three individuals have successfully completed their studies and achieved their goal of qualifying as Solicitors. This accomplishment highlights the firm's dedication to nurturing and developing the next generation of legal professionals in Northern Ireland.
The newly qualified solicitors are Ellie Jennings, Hayley Robinson and Jordan Kelly.
Each have demonstrated legal expertise, a strong commitment to client care, and a deep understanding of the intricacies of personal injury law in Northern Ireland at JMK. Their qualification further bolsters the firm's position as a leading practice specialising in personal injury and road traffic accident cases.
JMK Solicitors has a long-standing reputation for providing top-tier legal representation to clients seeking justice and compensation for personal injury and road traffic accident claims. Our team of dedicated solicitors works tirelessly to ensure that individuals who have suffered injuries or loss due to road traffic or other accidents receive the legal support and compensation they need to recover.
Managing Director of JMK Solicitors, Maurece Hutchinson commented, "We are immensely proud of the hard work and dedication shown by Jordan, Ellie and Hayley. Their success is also reflected in the exceptional client feedback that each has received during their time with us. We look forward to their continued contributions to our company's mission."
---
For further information about our Graduate opportunities and to join our graduate mailing list visit our Graduate page.
JMK Solicitors are Northern Ireland's Number 1 Personal Injury Specialists. With a team of over 100 people including a team of personal injury solicitors, we assist clients all over Northern Ireland. If you have suffered a personal injury, been in a road traffic accident, had an accident at work or suffered a medical accident, contact our team for a free consultation.
Call us today on 028 9032 0222 or email us law@jmksolicitors.com