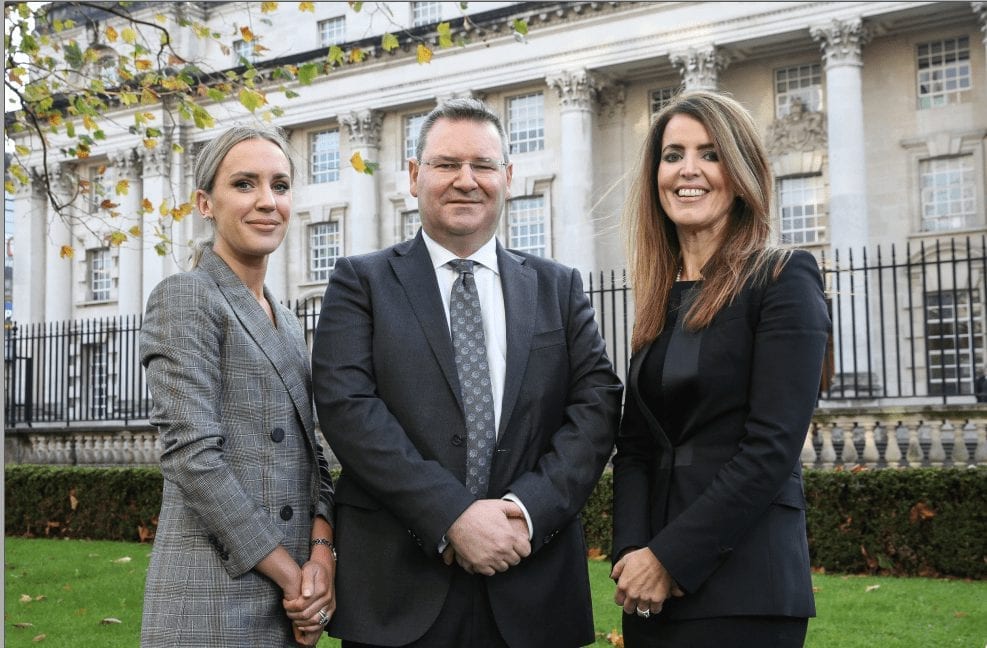 The Department of Justice (DoJ) has confirmed that the personal injury discount rate will be changing to an interim rate of -1.75% from May 31st, 2021.
The news comes after a recent Assembly meeting on March 1st, which indicated that the planned legislation changes for 2021 will now not take place until 2022. In view of the changing timescale, the DoJ indicated last week that secondary legislation will be brought forward to change the rate from 2.5% to -1.75% from May 31st this year.
The personal injury discount rate thankfully only affects a very small number of accident victims who have suffered catastrophic and life-changing injuries, especially those who may never be able to work again. They may also require round-the-clock medical care and incur significant expenditure in adapting their homes to facilitate their wheelchairs for example. As these victims accept a lump sum final compensation payment, they are getting a lifetime of support all at once. Tragically some of these innocent people will have a shortened life expectancy because of the serious injuries they have sustained.
The final amount awarded to these victims is therefore adjusted via a calculation known as the 'Discount Rate' to reflect the interest they can expect to earn by investing the lump sum, as well as the effects of tax, expenses, and inflation on these investment returns.
Due to the collapse of the Northern Ireland Executive, which left the country without a Justice Minister for several years, Northern Ireland hasn't updated its framework for close to twenty years, in the ways that England, Wales, and Scotland have done since 2017. Instead, we have been utilising the framework set out in the legal case of Wells v Wells, with the current personal injury discount rate set at 2.5%. Maurece Hutchinson, Managing Director at JMK Solicitors said people in Northern Ireland with life-changing injuries had not been treated fairly with the current discount rate.
Maurece noted that "As a result of it not changing over the years, we have clients in Northern Ireland receiving much less compensation and who are expected to take greater risks than they might be willing to undertake when investing their money compared to people living in London, Cardiff or Glasgow. Seriously injured people in Northern Ireland should receive the same rights as those in England, Scotland, and Wales."
A public consultation last summer asked respondents, which included JMK Solicitors, if utilising this framework to set the personal injury discount rate was still the correct approach for Northern Ireland.
In a Justice Committee meeting in November 2020, Justice Minister, Naomi Long spoke about bringing the Bill forward in January 2021, subject to the Assembly, and said the Bill should go ahead "as a matter of urgency as the legislation matters hugely to those directly impacted by it".
However, on March 25th, the DoJ confirmed that an "expeditious passage" of the Bill through the Assembly prior to the summer recess would not be possible and it is now anticipated that it will be "into next year before the Bill is enacted and a rate can be set under the new Framework". In light of the changing timescale, the DoJ has decided to "bring forward secondary legislation to change the current framework to -1.75%".
Maurece says people in Northern Ireland who have gone through horrendous ordeals and suffered trauma and serious injuries should not be put through a system that "simply isn't delivering justice for victims. It's important to remember, these people need to make their funds last for the rest of their lives, but they've been in the unfortunate position where they face running out of it."
"We should be looking after people who have gone through these terrible experiences, but instead they're left to fend for themselves with unfair compensation and can face life-long stress from being unable to pay for what they need," she adds.
Maurece welcomes the changes ahead in the coming months, "The interim legislation is great news for seriously injured people protecting their need for compensation to last their lifetimes. I look forward to the introduction of fair and permanent legislation in 2022 to continue to protect the people of Northern Ireland."
JMK Solicitors are Northern Ireland's Number 1 Personal Injury Specialists. With a team of over 100 people including a team of personal injury solicitors, we assist clients all over Northern Ireland. If you have suffered a personal injury, been in a road traffic accident, had an accident at work, or suffered a medical accident, contact our team for a free consultation.
Call us today on 028 9032 0222 or email us law@jmksolicitors.com