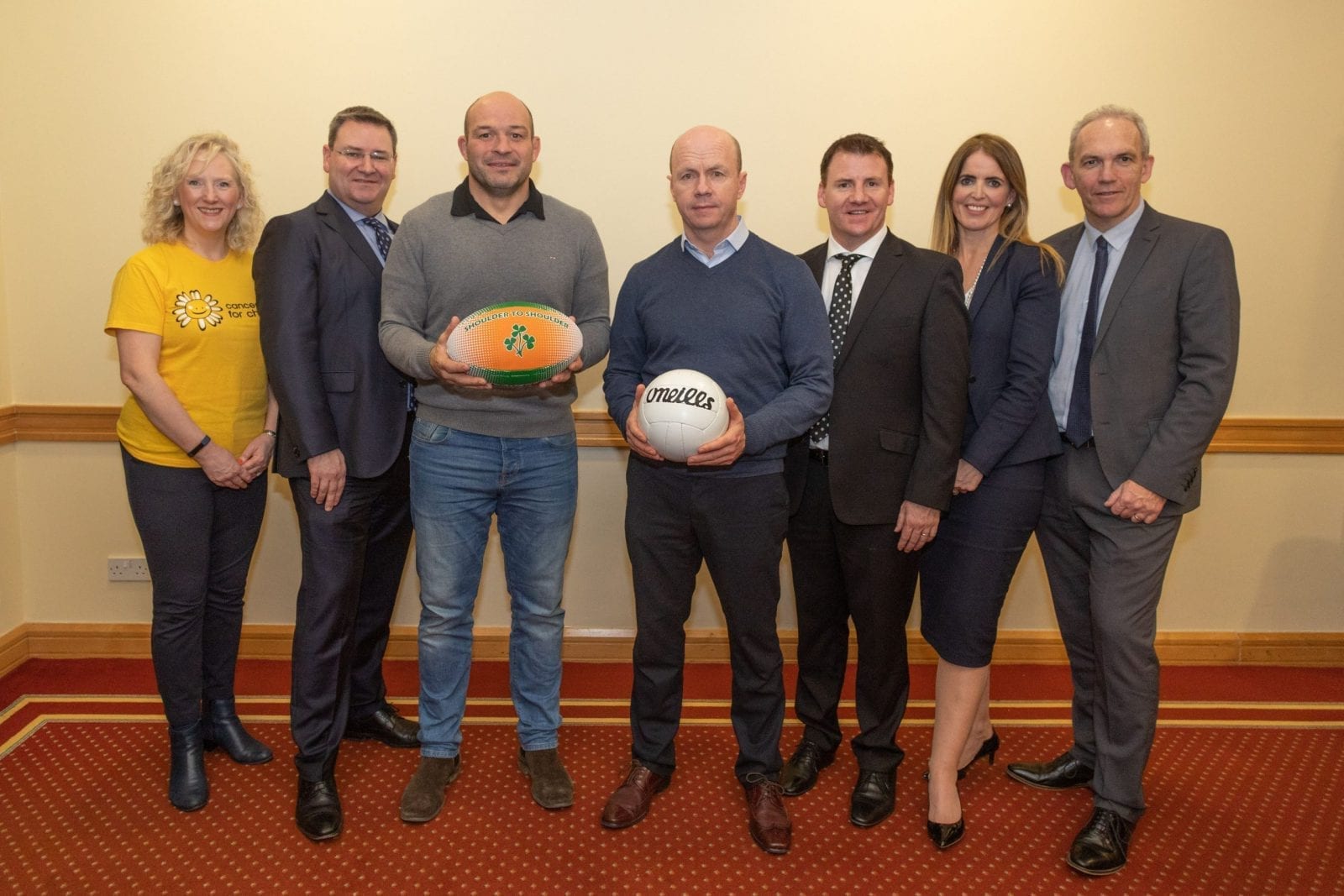 An innovative new sports panel event which brings together Former International Rugby and GAA stars, aptly entitled "An Evening of 2 Halves", is coming to the Europa Hotel, Belfast on Thursday 13th February 2020.
The upcoming Six Nations championship and the 2020 Gaelic Football Season will be discussed on the night. The panellists will also look back on their own iconic careers and tell the inside story of what goes on behind the dressing room door!
The event, with JMK Solicitors, NI's Number 1 Personal Injury Specialists and Accident Management Specialists, CRASH Services, as main sponsors, 'kicks off' at 7 pm with a drinks reception.  This is followed by a meal before the show.
The first half sees Ireland's 2019 World Cup Captain Rory Best along with Stephen Ferris and Chris Henry making up a well-informed pack. Darren Cave will act as master of ceremonies.
After the halftime break for refreshments, the stellar lineup appearing for the 2nd half includes GAA stars Kerry's Tomas O'Se, Armagh's Oisin McConville and Tyrone's Peter Canavan.  Media personality Frank Mitchell takes over the MC role.   An extra-time section will feature a mixed sports panel with one from each GAA and Rugby panel being joined by local ladies sports stars. When the 'game' is over, a charity raffle and silent auction will take place in aid of Co-Operation Ireland and Cancer Fund for Children.
Tony McKeown, Director of Granite Marketing, who developed the event commented "Panel shows with sports stars are always popular, however, we wanted to go the extra mile and create something that little bit different.  Bringing world-class athletes together to reflect on their careers and give an invaluable insight into team sports in the modern era whilst maintaining a relaxed, fun and engaging environment was top of our priority list."
If you have a passion for Rugby, GAA or both then don't delay, the event has limited seating.  To book a table of 10, platinum or premium options are available, please call Jessica or Colleen at Granite Marketing on 028 3044 2498 for details of the packages.  More details about another "An Evening of 2 Halves" event in London taking place on Thursday 20th February will be released shortly.
---
JMK Solicitors are Northern Ireland's Number 1 Personal Injury Specialists. With a team of over 100 people including a team of personal injury solicitors, we assist clients all over Northern Ireland. If you have suffered a personal injury, been in a road traffic accident, had an accident at work, or suffered a medical accident, contact our team for a free consultation.
Call us today on 028 9032 0222 or email us law@jmksolicitors.com