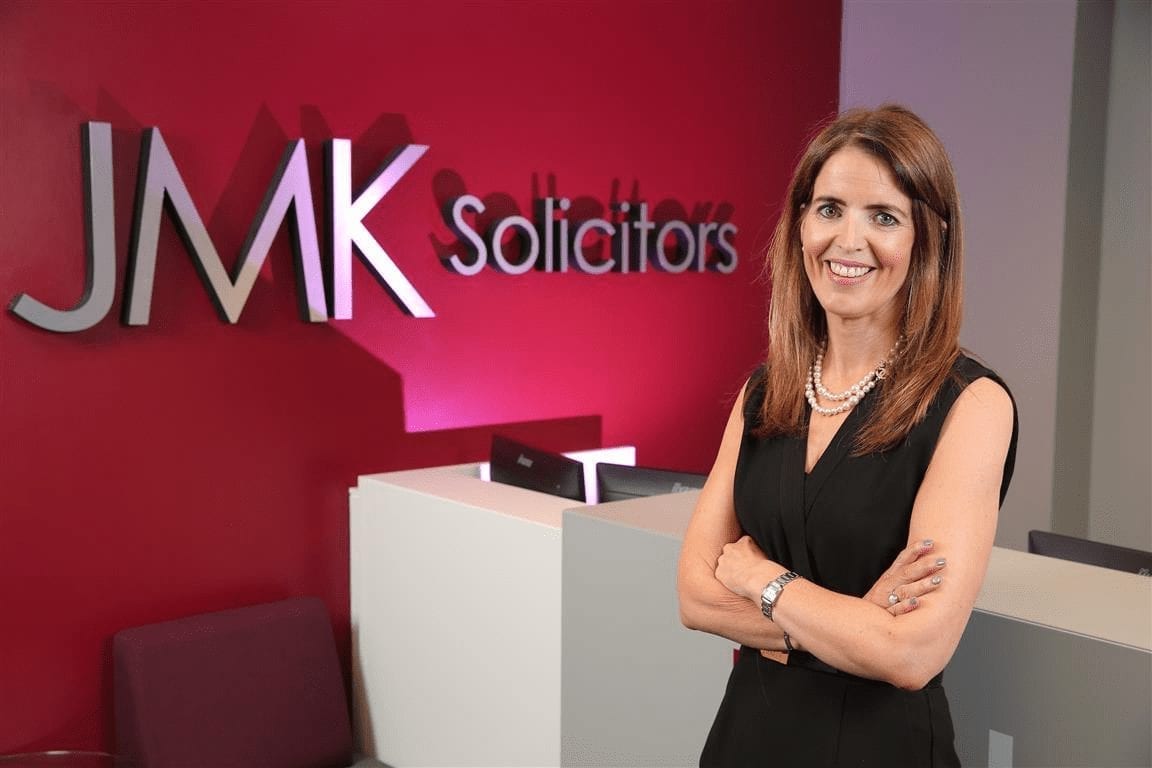 For several years, Northern Ireland's Number 1 Personal Injury firm has been calling for action by the Department of Justice to ensure children's rights are fully protected when making personal injury claims.
In March, Justice Minister Long committed to focusing on the issue of "protecting compensation for children arising out of civil claims, such as for personal injuries" and that she "intend(s) to consult on how it might be possible to ensure that all settlements can be protected in a way that is proportionate."
"We are pleased that on July 7th the Department of Justice issued a consultation which runs from 7th July to September 24th and will be a critical next step to ensuring children's compensation claims are protected." Said JMK Solicitor's Managing Director, Maurece Hutchinson.
Figures from the Compensation Recovery Unit (CRU), the government body which monitors personal injury claims, suggests that from 2010, a total of 3,133 people under 18 years of age in Northern Ireland were recorded as not being legally represented after a claim being registered that they had been injured in a car accident and were to receive compensation*.
"This would appear to indicate that these young victims may not have had access to independent legal advice, may not have received compensation which they may be entitled to, nor have had their compensation money protected for them until they are old enough to manage it themselves." Maurece added.
Currently, when an insurance company offers to settle an injury claim with an adult who has not sought expert independent legal advice, they may also make an offer to compensate any children who were also injured. However, the insurance company is not under any mandatory legal obligation to insist that the child obtains its own legal advice.
Maurece continued "Not only are children entitled to be legally represented in their own right, but any compensation funds which are sought in their name should also be independently approved by a judge and be held securely for the child's own use in the future. In cases of compensation awarded to children for injuries sustained, the settlement amount should be transferred into the protection of the Court. Essentially a Special Investment Account which the injured person can access themselves when they turn 18.
Figures from the NI Courts and Tribunals Service** show that over the last 4 years there were almost a third fewer cases receiving this court protection than were registered by the Government as involving children. In other words, up to 2,761 children may have fallen through the gaps which is a very worrying situation indeed."
"If the court does not protect the money due for the child, it can end up being spent by parents who accept the funds on their behalf. Currently, few parents are aware that by accepting compensation on behalf of their children, in the absence of a court approval, that they bear the responsibility of ensuring the money is kept safe for the child's use when they become an adult. We are advocating that proper regulations are implemented in order to protect children's rights."
Maurece remarked that "JMK solicitors are committed to protecting the rights of the vulnerable and I am pleased to see the consultation launched and that we are another step closer to guaranteeing the rights of children in personal injury claims. I look forward to engaging with the consultation. Children are entitled to be represented by a solicitor, and any compensation they receive should be protected and held securely in a Court-approved investment account for the child's own use."
JMK Solicitors are Northern Ireland's Number 1 Personal Injury Specialists. With a team of over 100 people including a team of personal injury solicitors, we assist clients all over Northern Ireland. If you have suffered a personal injury, been in a road traffic accident, had an accident at work, or suffered a medical accident, contact our team for a free consultation.
Call us today on 028 9032 0222 or email us law@jmksolicitors.com
Notes
Source: *
Table 1: CRU Figures obtained via FOI
Year
2010-11
2011-12
2012-13
2013-14
2014-15
2015-16
2016-17
2017-18
2018-19
2019-20
Total
Number of
unrepresented
claimants under 18
57
197
239
305
319
434
344
396
517
325
3133
Source: **
Table 2: Figures from NI Court Service obtained by FOI.
(P) Provisional Figures for 2020
| Year | Cases Registered Involving Children | Court Cases Finalised Involving Children |
| --- | --- | --- |
| 2017 | 2304 | 1630 |
| 2018 | 2162 | 1447 |
| 2019 | 2385 | 1587 |
| 2020 (P) | 1801 | 1227 |