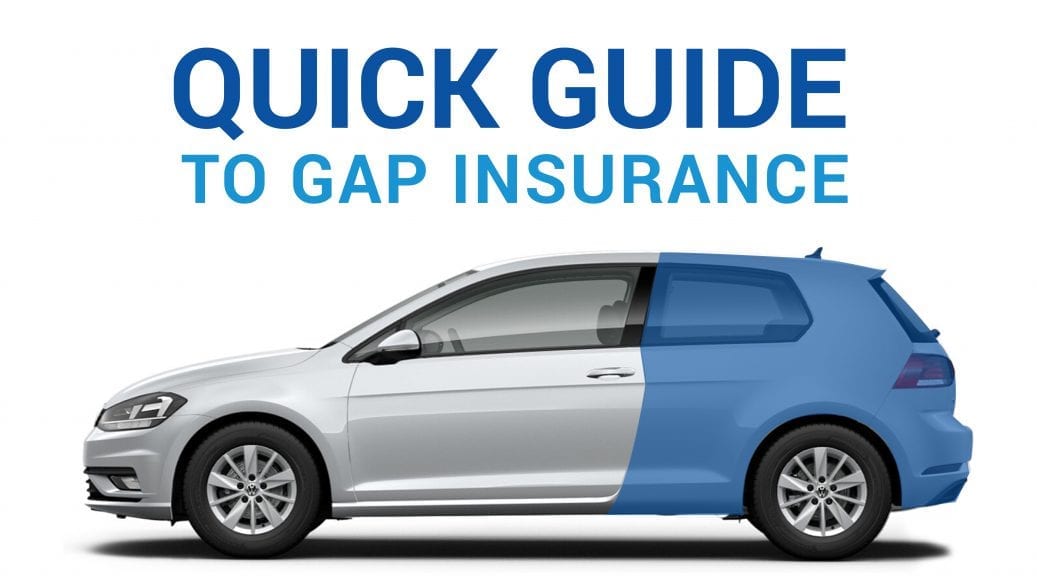 GAP or 'Guaranteed Asset Protection' insurance is often obtained as an optional extra when buying or leasing a car.
Whilst there are different types of GAP policy available, in the main most people purchase 'Invoice GAP' insurance.
In the event of your vehicle being stolen and unrecovered or is written off after an accident; it covers the difference between the amount you paid for your car and the amount paid by an insurance company for its value at the time of the incident.
A new vehicle's value will drop, or 'depreciate' significantly in the first 3 years of its life.  How much a car depreciates depends on lots of things such as the model of car, how old it is, how many miles it's covered and the condition it's in.  The value can drop by as much around 50% – 60% over the first three years.
You can buy GAP for used cars, but the rate of depreciation is reduced the older the car is. So you should take this into account when buying a policy.
If the vehicle is written off or stolen, your comprehensive insurer, or the insurer of the at-fault party if the accident is not your fault, will pay out what it's worth at the time – clearly this will be less than what you paid when you bought it, especially if it's brand new.
In addition, if you have financed or leased the vehicle you may have an amount to pay them over and above the amount you receive from the insurer.
By having a suitable policy in place you will not be out of pocket for what you owe on the vehicle but also you should be provided with enough funds in total to pay for a new vehicle again.
Expert Tip; If your vehicle is less than one year and you have comprehensive motor insurance, it may well include a new for old or "new car replacement" option, which means, subject to your particular policy terms and conditions, the insurer will provide a new replacement car if your one is stolen and unrecovered or written off in an accident.
This may mean that you wouldn't need to claim from the GAP insurance if the incident occurs in the first year. You should seek specialist advice at the time to assess the best way forward.
Where to buy GAP insurance?
There are multiple places to buy GAP. The three main ones are a Motor Dealership, an Insurance Broker (not all will offer GAP) or an online provider.  With any insurance purchase, the best advice is to shop around for the best price and ensure your quotes are like-for-like based on your requirements. You should also check the independent ratings of the insurers provided by consumers. There is no point in buying the cheapest policy if the company does not have a good reputation for customer service.
Please note that new rules brought in by the Financial Conduct Authority in 2015, mean that motor dealers selling GAP are not allowed to sell it at the same time as you buy a car.
There needs to be at least two days between the date you are given the cost (with details of the policy cover) and the day you buy the insurance.
Expert Tip; If you are making a claim on your GAP policy, the GAP Insurance provider will want to approve the pre-accident value figure with your comprehensive motor insurance policy provider or the insurance company of the at-fault insurer if you are not at fault. They may try to reduce what they pay you if you proceed to accept a low offer from your insurer or the at-fault party's insurer.
This article is for guide proposes only, if you involved in an accident or vehicle is stolen, please contact JMK Solicitors.
JMK Solicitors are Northern Ireland's Number 1 Personal Injury Specialists. With a team of over 100 people including a team of personal injury solicitors, we assist clients all over Northern Ireland. If you have suffered a personal injury, been in a road traffic accident, had an accident at work or suffered a medical accident, contact our team for a free consultation.
Call us today on 028 9032 0222 or email us law@jmksolicitors.com
© Copyright JMK Solicitors [2022]. All rights reserved.