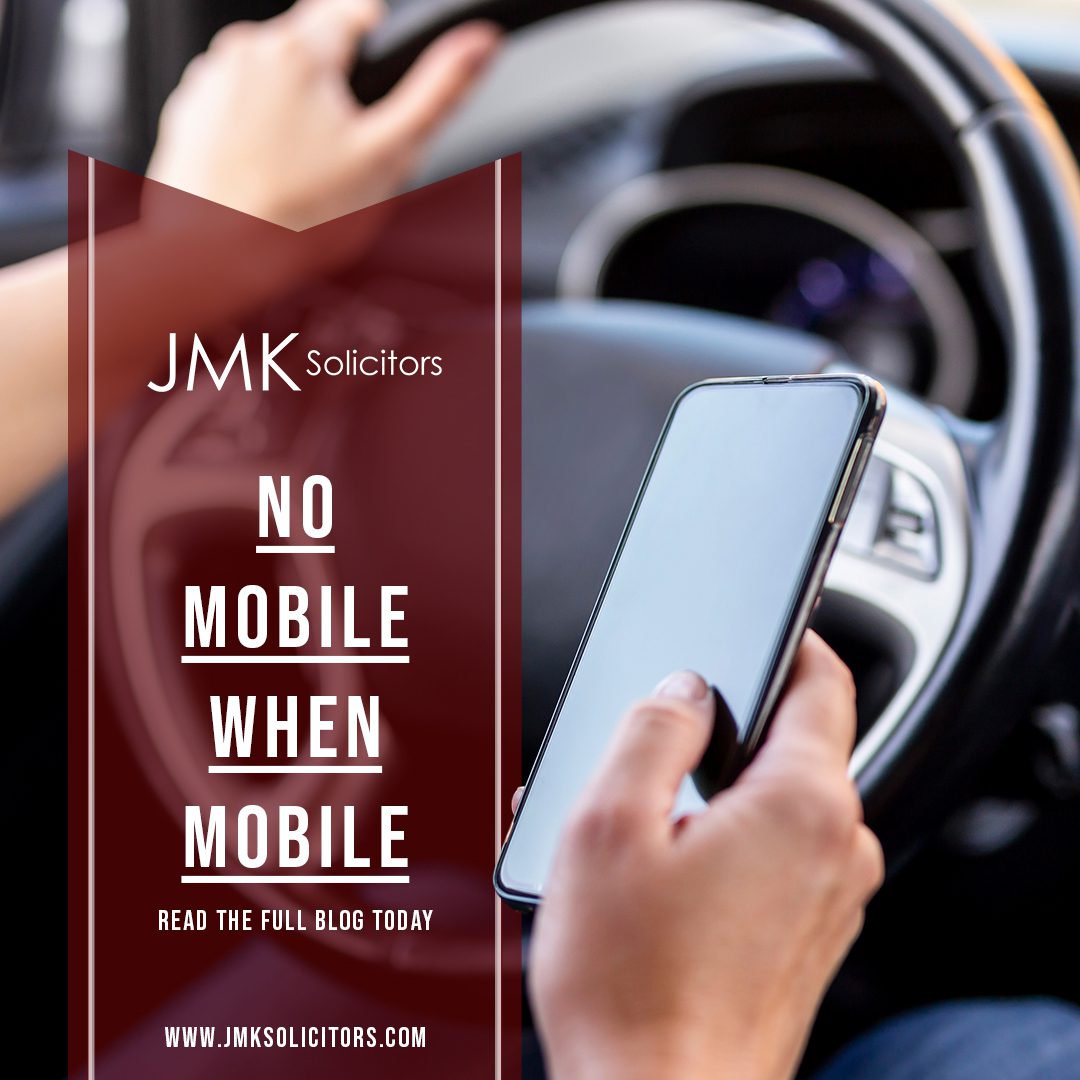 It is illegal to use a mobile phone while driving.
Using a phone as a driver takes all your attention off driving so you're putting yourself and the lives of other people in danger! Even if you are a careful driver, you can easily get distracted by a phone call or text message and you could have a crash.
What to do when you're driving!
1: Turn OFF your mobile phone, or put it on silent before starting your journey.
2: Use your voicemail on your phone, people can leave a message for you to contact them.
3: If needed, you can stop regularly (in a safe place) throughout your journey and check your calls and messages.
If the Police charge you with a mobile phone offence while driving, you will get a fixed notice of £200. If you pay the fixed notice you will get 6 penalty points.
If your case goes to court, you may face disqualification on top of a maximum fine of £1,000. Drivers of buses and goods vehicles face a maximum fine of £2,500.
You are four times more likely to have a crash when you're on a mobile phone!
Northern Ireland Statistics
According to the 2022 Annual Report on Motoring Offence Statistics by the PSNI, the number of individuals caught driving while using their mobile phones decreased by 28% from 2,461 in 2021 to 1,762 in 2022. Among those caught, 1,476 were male and 285 were female. The highest number of offenders belonged to the age group of 30-39, followed by 18-29 year olds.
"GET THE POINT, NOT THE POINTS!"
---
JMK Solicitors are Northern Ireland's Number 1 Personal Injury Specialists. With a team of over 100 people including a team of personal injury solicitors, we assist clients all over Northern Ireland. If you have suffered a personal injury, been in a road traffic accident, had an accident at work or suffered a medical accident, contact our team for a free consultation.
Call us today on 028 9032 0222 or email us law@jmksolicitors.com