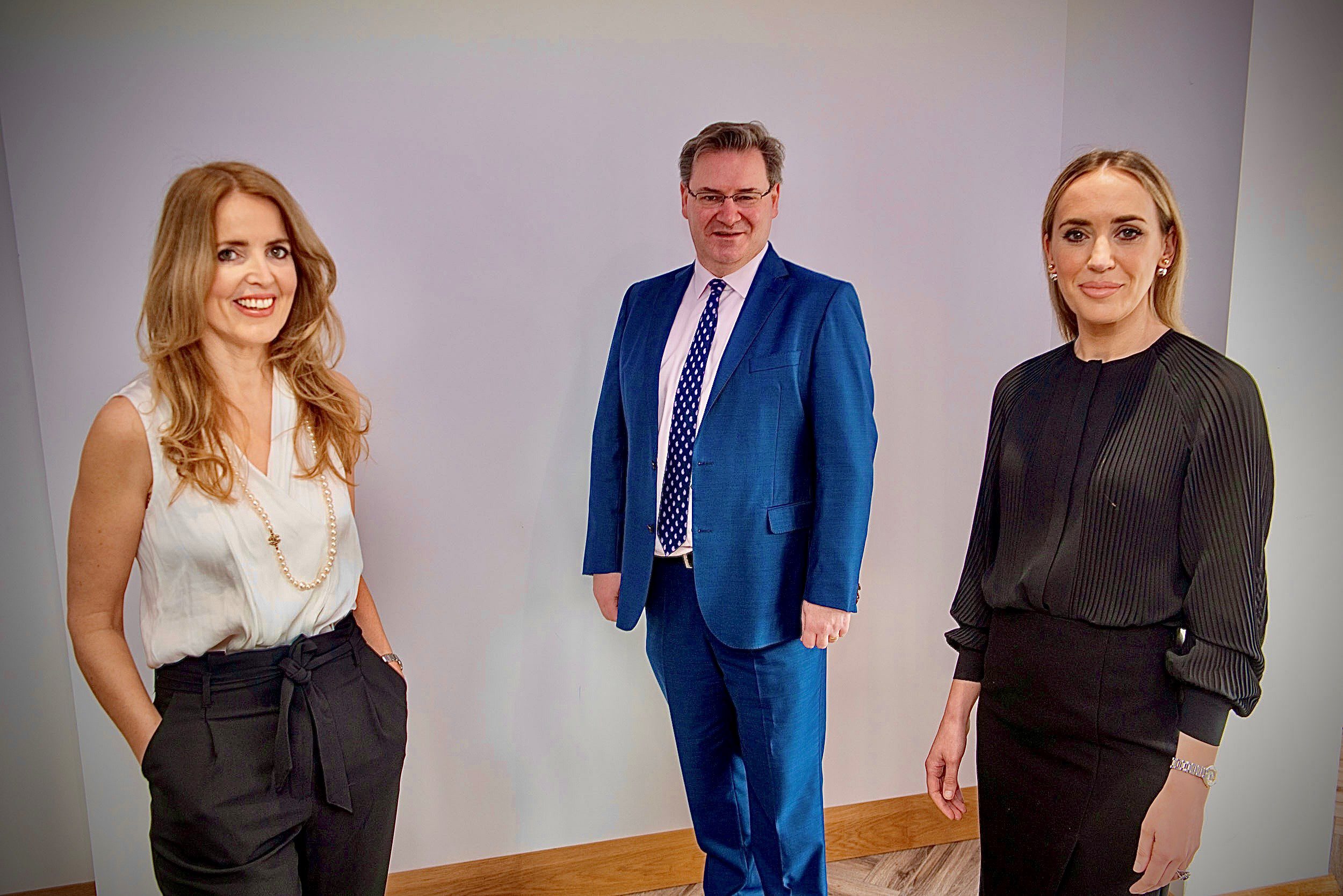 JMK Solicitors, Northern Ireland's number 1 personal injury and road traffic accident law firm for the past 7 years running, are celebrating after being reaccredited for the prestigious Lexcel Quality Mark.
The Lexcel scheme, administered by the Law Society recognises firms which achieve excellence in legal practice management and client care.
With offices based in both Newry and Belfast, the personal injury firm was reissued with the Lexcel Quality Mark for the fourth year in a row following a rigorous assessment process.
Highlighting nine areas of good practice, the Lexcel assessors described JMK Solicitors as having "gone above and beyond compliance with the standard".
The auditors commented, "no non-compliances have been raised in the company's four-year certification history which demonstrates excellent performance."
The assessor said the firm's response to the continuing Covid-19 restrictions was "of particular note" and commended the firm's investment for "expanding its employee base in spite of other challenges."
JMK's continuing efficiency improvements and focus on client satisfaction was highlighted in the Lexcel report with over 1000 clients now using the firm's bespoke JMK client App. The updated JMK provided Court Guide also featured in the report as "an excellent way of putting clients at ease".
Speaking about JMK Solicitors' widely publicised workweek reduction to a four day week, the assessors concluded that the reduction in work hours without compromising output, performance or remuneration is, "now well established" and"nothing short of an amazing achievement".
Maurece Hutchinson, Managing Director at JMK Solicitors, commented, "We are delighted to have been awarded the Lexcel Quality Mark for the fourth year in a row.
She continued, "As a specialist law firm operating solely in the area of personal injury claims and road traffic accidents, we will continue to make a significant investment in our IT system and staff development to ensure we maintain the high standard set by the Lexcel quality mark and accreditation."
"We pride ourselves in putting our clients first and we strive to do our absolute best for them, which is reflected by the fact that 99% of our clients would recommend us. The accreditation is a reflection of this commitment to our clients and gives both current and prospective clients the assurance and confidence that they are dealing with a reputable firm that works above the recognised standards of excellence in legal practice and client care."
JMK Solicitors are Northern Ireland's Number 1 Personal Injury Specialists. With a team of over 100 people including a team of personal injury solicitors, we assist clients all over Northern Ireland. If you have suffered a personal injury, been in a road traffic accident, had an accident at work, or suffered a medical accident, contact our team for a free consultation.
Call us today on 028 9032 0222 or email us law@jmksolicitors.com