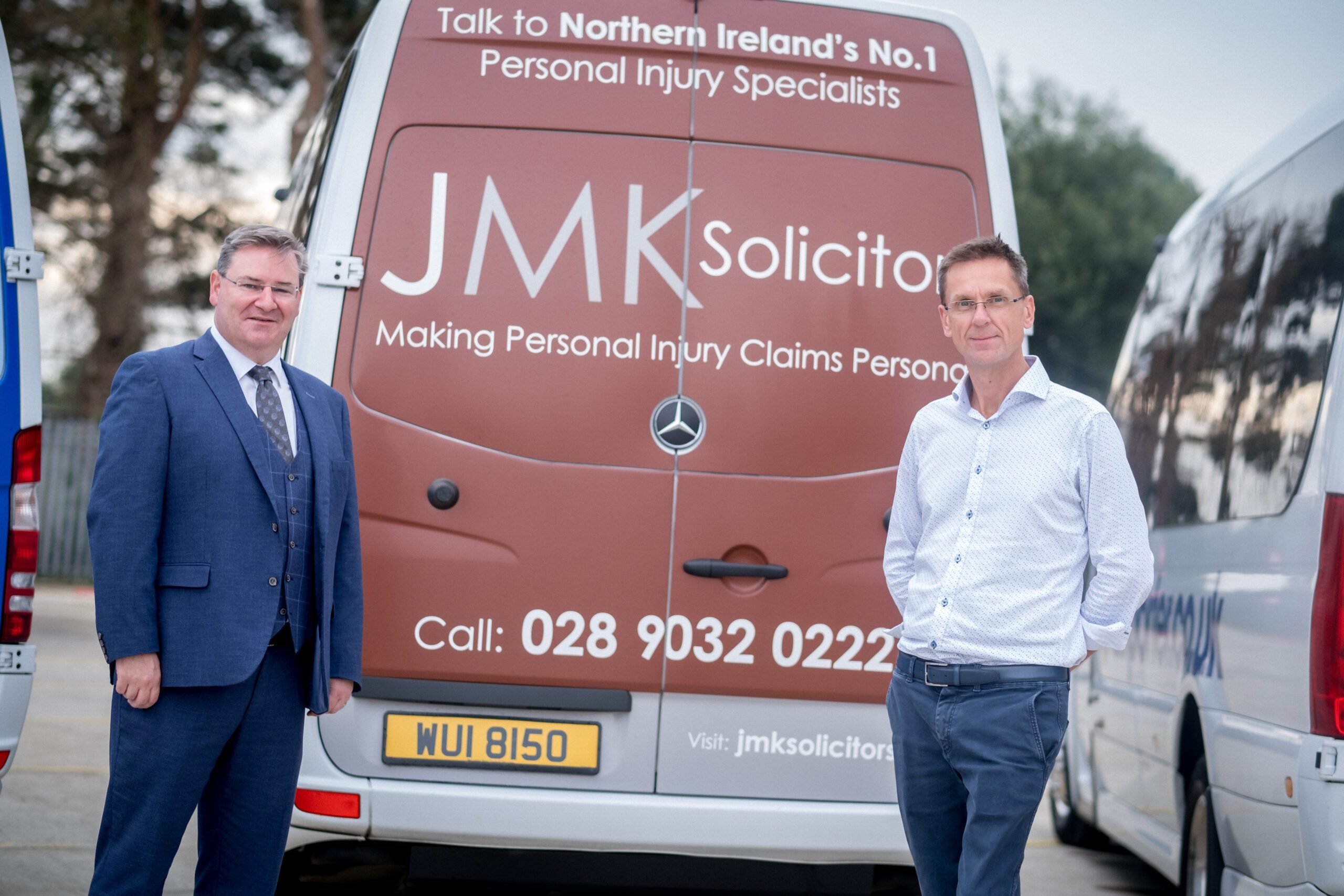 JMK Solicitors, Northern Ireland's number one personal injury firm, have unveiled their advertising on the Airporter buses, which travel daily between Derry/Londonderry and the two Belfast airports!
Jonathan McKeown, Chairman of JMK Solicitors, commented:
"We are delighted to be working with Airporter who provide a fantastic service to passengers travelling between Derry/Londonderry and the two Belfast Airports. As travel begins to open up, we look forward to seeing our branded buses travelling the roads of Northern Ireland. We are delighted to announce JMK Solicitors, will be opening a new office in the area very soon!"
About Airporter
Multi-award-winning company Airporter was established in 1997, introducing an innovative new way of travelling to and from the airport in Northern Ireland. The privately-owned public transport company provides scheduled service between Derry/Londonderry and the two Belfast airports, with 16 departures daily. Carrying up to 160,000 passengers a year, Airporter customers enjoy custom-designed Mercedes vehicles that provide the ultimate comfort and convenience. And with over 16 awards in 23 years, Airporter is widely recognised as a private sector champion of public transport.
Airporter's Niall McKeever is delighted to have the branded bus wraps for the year ahead!
"At Airporter, we've built up a fantastic relationship with Jonathan and we are delighted to be taking our customers from Belfast City to Derry/Londonderry with the new branded buses!"
---
JMK Solicitors are Northern Ireland's Number 1 Personal Injury Specialists. With a team of over 100 people including a team of personal injury solicitors, we assist clients all over Northern Ireland. If you have suffered a personal injury, been in a road traffic accident, had an accident at work, or suffered a medical accident, contact our team for a free consultation.
Call us today on 028 9032 0222 or email us law@jmksolicitors.com