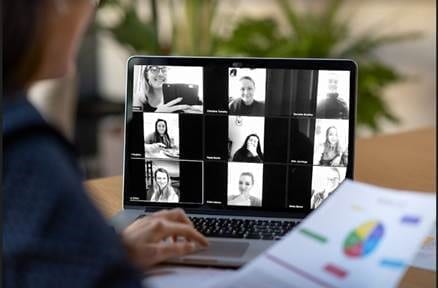 Established in 2003, JMK Solicitors assist clients from all over Northern Ireland to recover compensation.  JMK has been the Number 1 personal injury solicitors practice in Northern Ireland since 2015, assisting more injured people than any other solicitor firm in Northern Ireland.
JMK Senior Solicitor and Association of Personal Injury Lawyer accredited litigator, Sinead Toal has been acting for a USA based client who was involved in a road traffic accident in Northern Ireland in March 2020.
Sinead said, "Our client sought us out online from her home in Minnesota and I have been liaising with her and her father, who is a criminal defence lawyer in the USA. The accident was quite serious and necessitated the use of the Air Ambulance to take our client to hospital."
The Northern Ireland Air Ambulance was a recent charity partner of JMK so it is an added pleasure for the firm to deal with an injured person who had benefited from a service it had helped to support.
"After spending a couple of days in hospital, our client had to arrange for urgent repatriation to America so as to avoid having to remain in Northern Ireland during the Covid-19 lockdown.
Our client's 'claim' is in process and we have been 'meeting' with her and her father via our video conferencing facilities, as indeed we are with many of our clients due to the requirement to remain at home and socially distance.
As a firm, we have taken a proactive approach to embracing innovation, so much so that it is one of our Core Values. Paperless offices and remote working are not new to us and we are all set up to work from anywhere. Technology has allowed us to ensure as little disruption as possible to our normal service and that includes being able to act for clients from anywhere in world." Sinead added.
---
JMK Solicitors are Northern Ireland's Number 1 Personal Injury Specialists. With a team of over 100 people including a team of personal injury solicitors, we assist clients all over Northern Ireland. If you have suffered a personal injury, been in a road traffic accident, had an accident at work, or suffered a medical accident, contact our team for a free consultation.
Call us today on 028 9032 0222 or email us law@jmksolicitors.com