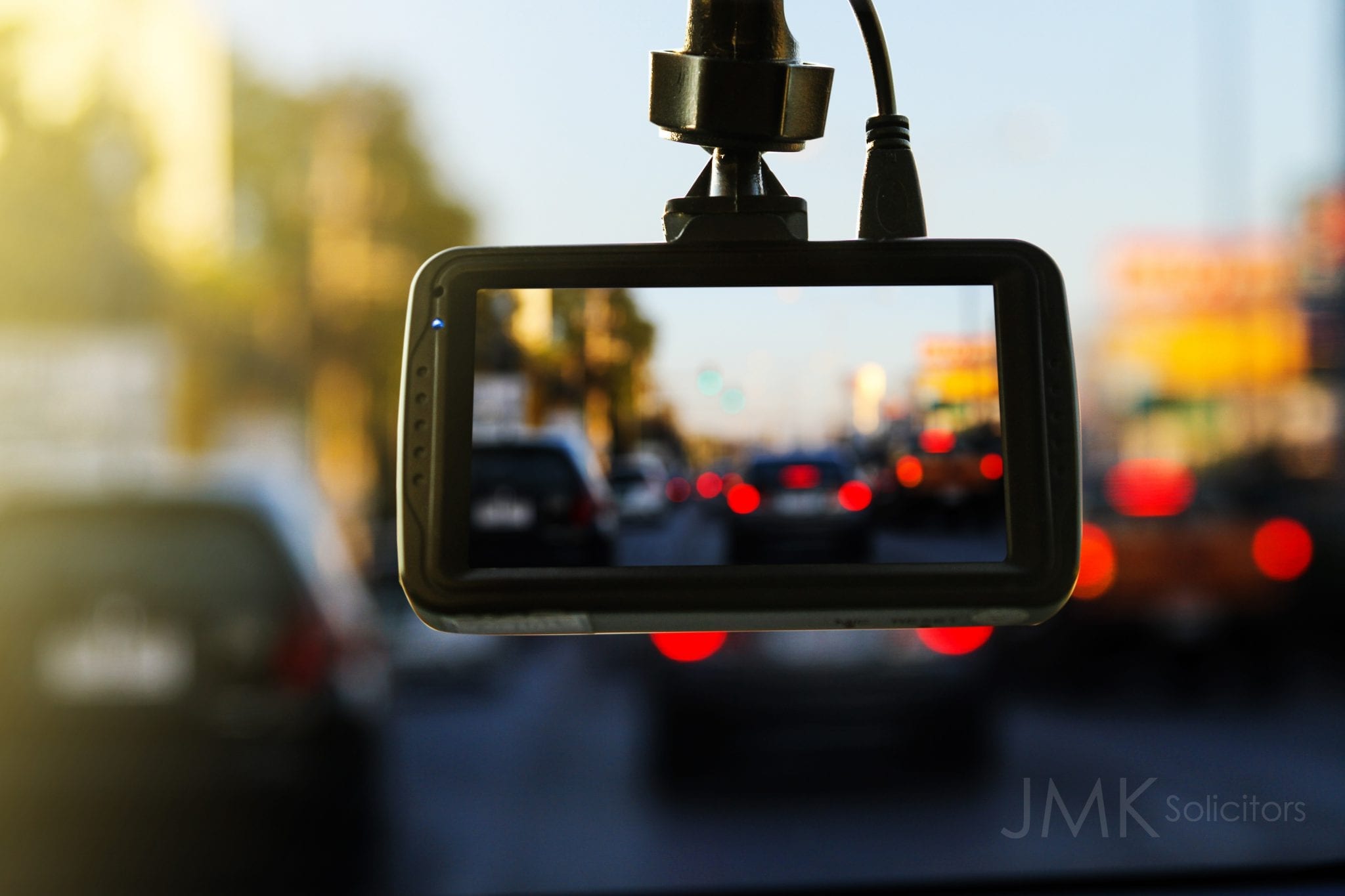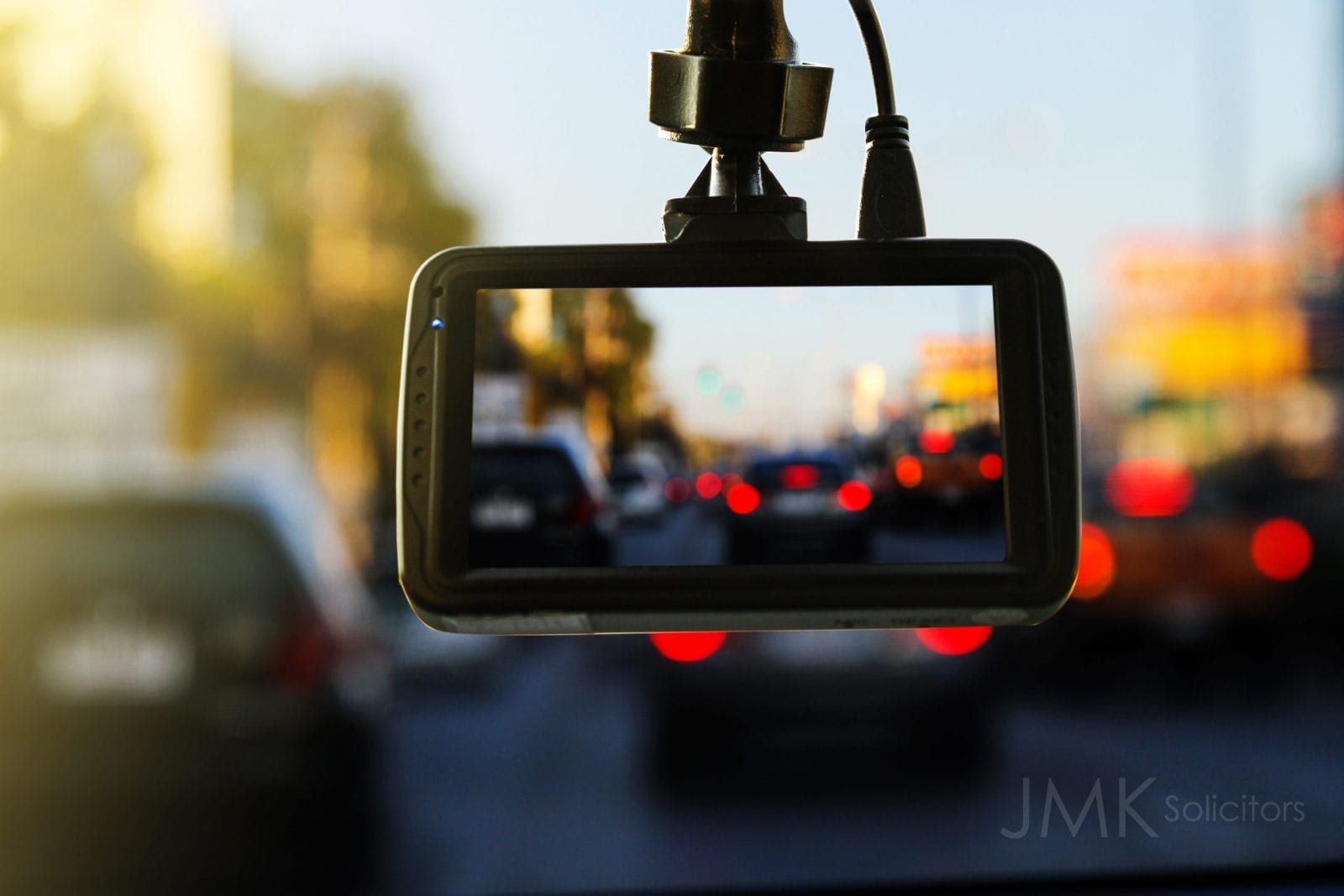 Dash cams & the law
The growth in the use of Dash Cams is playing an increasingly important role in road traffic claims. So in this article, Marie-Claire Meehan of JMK Solicitors, Northern Ireland's leading road traffic and personal injury firm, explains the law around dash cams and how it affects motorists.
Proving fault in an accident in which liability is disputed can be a very frustrating process, especially when it boils down to the word of one driver against another, each with entirely differing versions of events.
What if I don't have a dash cam?
In cases where no such footage is available, Solicitors dealing with liability disputed road traffic accident claims are required to try to piece together the parts of the puzzle based on proofs such as the versions of each party, road measurements, police reports, sites of vehicle damage, witness statements or static locus images. Dash cam footage (or indeed CCTV) showing the precise sequence of events, can remove the need for guess work and acts as a very convincing witness.
Dash cam evidence
Dash cams are legal in the UK and the footage they capture is increasingly being used as evidence in both civil and criminal courts, in the same way CCTV is used.
Footage from a dash-board camera provides a contemporaneous recording depicting the entire incident as it happened and how the accident unfolded. Who can argue with that?
Video evidence can help to set the record straight and can make or break a case. Insurers, when faced with strong evidence in the form of dash cam footage, are under pressure to admit liability sooner rather than later.
Police can seize a camera if there are reasonable grounds for believing that it is evidence relating to an offence under the Police and Criminal Evidence Act. Even if there is no police involvement on issuing court proceedings in a civil claim you are under a duty to disclose any evidence that is pertinent, be it adverse or favourable to your claim. You would, therefore, have to disclose the video footage if it is material to the accident.
It is also worth noting that;
– Certain insurance companies will offer discounts to drivers who use a dash-cam.
– If you have a dash camera installed in your vehicle ensure that it is set to the appropriate date and time. Mount the camera high to capture the best view of the road and set to within the screen area covered by the window wipers.
– Run the camera full time with the biggest memory card possible. If you capture something, save it immediately.
– Even if you don't have a dash cam check with the drivers of any other vehicles in the locality of any incident who may have captured footage on their device.
---
NI's number 1 personal injury and road traffic accident claim experts
JMK Solicitors are Northern Ireland's Number 1 Personal Injury Specialists. With a team of over 100 people including a team of personal injury specialists, we assist clients all over Northern Ireland. If you have suffered a personal injury, been in a road traffic accident, had an accident at work or suffered a medical accident, contact our team for a free consultation.
Call us today on 028 9032 0222 or email us law@jmksolicitors.com
© Copyright JMK Solicitors [2022]. All rights reserved.