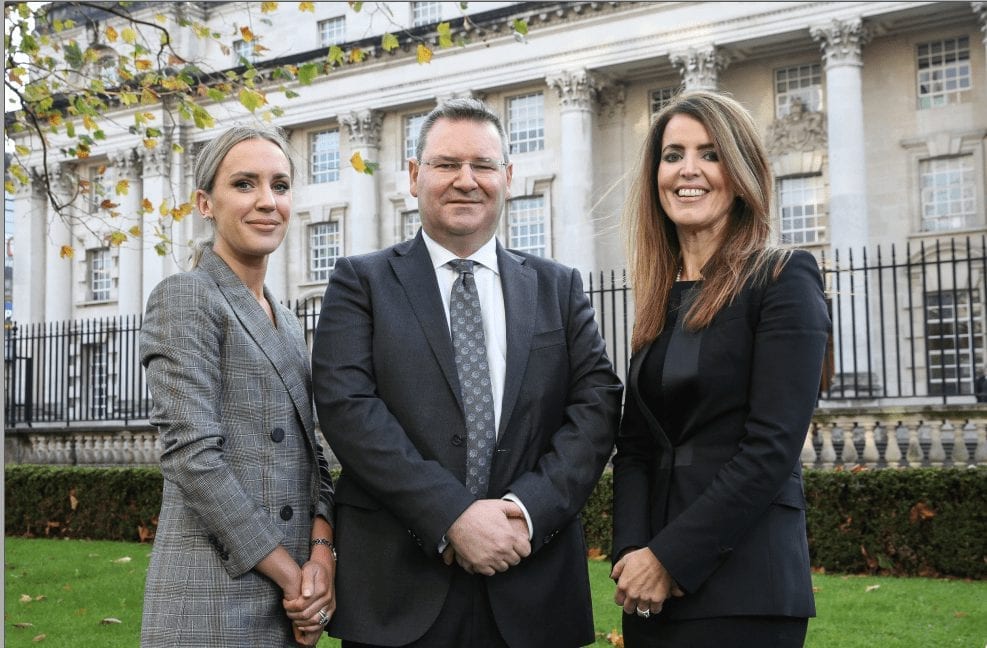 The personal injury discount rate in Northern Ireland will be changing in 2021, the Department of Justice (DoJ) has confirmed.
The news comes after a public consultation which ran from 17 June – 14 August 2020.
The personal injury discount rate affects accident victims who have suffered catastrophic and life-changing injuries, who may never be able to work again. They may also require round the clock medical care and house adaptions. As these victims accept a lump sum final compensation payment rather than having payments made on an ongoing annual basis, they are getting a lifetime of money all at once. Tragically some of these innocent people will have a shortened life expectancy because of the serious injuries they have sustained.
The final amount awarded to these victims is therefore adjusted via a calculation known as the 'Discount Rate' in order to reflect the interest they can expect to earn by investing the lump sum, as well as the effects of tax, expenses and inflation on these investment returns.
Due to the collapse of the Northern Ireland Executive, which left the country without a Justice Minister for a number of years, Northern Ireland hasn't updated its framework for close to twenty years, in the ways that England, Wales and Scotland have done since 2017. Instead we have been utilising the framework set out in the legal case of Wells v Wells, with the current personal injury discount rate set at 2.5%.
The public consultation asked respondents, which included JMK Solicitors, if utilising this framework to set the personal injury discount rate was still the correct approach for Northern Ireland.
The consultation also sought views on whether the country should mirror the English and Welsh frameworks or the framework in Scotland, or an "appropriate alternative".
A Department of Justice spokesperson said in relation to the findings: "a new legal framework should be adopted that assumes that claimants invest their lump sums in a mixed portfolio of low-risk investments." They also spoke of a desire to legislate for this framework…"as soon as possible."
The DoJ said that the permanent secretary would be asking the NI Assembly for an "accelerated passage" of the proposed Bill which recommends an updated framework for calculating the discount rate based on the Scottish model.
In a Justice Committee meeting on November 3rd, Justice Minister, Naomi Long spoke about bringing the Bill forward in January 2021, subject to the Assembly and said the Bill should go ahead  "as a matter of urgency as the legislation matters hugely to those directly impacted by it".
For now, the DoJ says, the Northern Ireland discount rate will remain at 2.5%.
Maurece Hutchinson, Managing Director at JMK Solicitors, and Joint Regional Coordinator for APIL – Association of Personal Injury Lawyers – said people in Northern Ireland with life-changing injuries had not been treated fairly with the current discount rate.
"Seriously injured people in Northern Ireland should receive the same rights as those in England, Scotland and Wales.
But right now, and until at least next year, Northern Ireland residents with these life-changing injuries are being compensated a lot less than those in England, Scotland and Wales".
Maurece says the discount rate in Northern Ireland has not changed for almost 20 years.
"As a result of it not changing over the years, we have clients in Northern Ireland receiving much less compensation and who are expected to take greater risks than they might be willing to undertake when investing their money compared to people living in London, Cardiff or Glasgow.
It's important to remember, these people need to make their funds last for the rest of their lives, but they've been in the unfortunate position where they face running out of it."
Maurece says people in Northern Ireland who have gone through horrendous ordeals and suffered trauma and serious injuries should not be put through a system that "simply isn't delivering justice for victims".
"We should be looking after people who have gone through these terrible experiences, but instead they're left to fend for themselves with unfair compensation and can face life-long stress from being unable to pay for what they need." she adds.
Maurece welcomes the changes ahead, "I'm glad to see the results of the consultation and the update from Minister Long who is pushing to progress this Bill to help those who are affected by it."
JMK Solicitors are Northern Ireland's Number 1 Personal Injury Specialists. With a team of over 100 people including a team of personal injury solicitors, we assist clients all over Northern Ireland. If you have suffered a personal injury, been in a road traffic accident, had an accident at work, or suffered a medical accident, contact our team for a free consultation.
Call us today on 028 9032 0222 or email us law@jmksolicitors.com