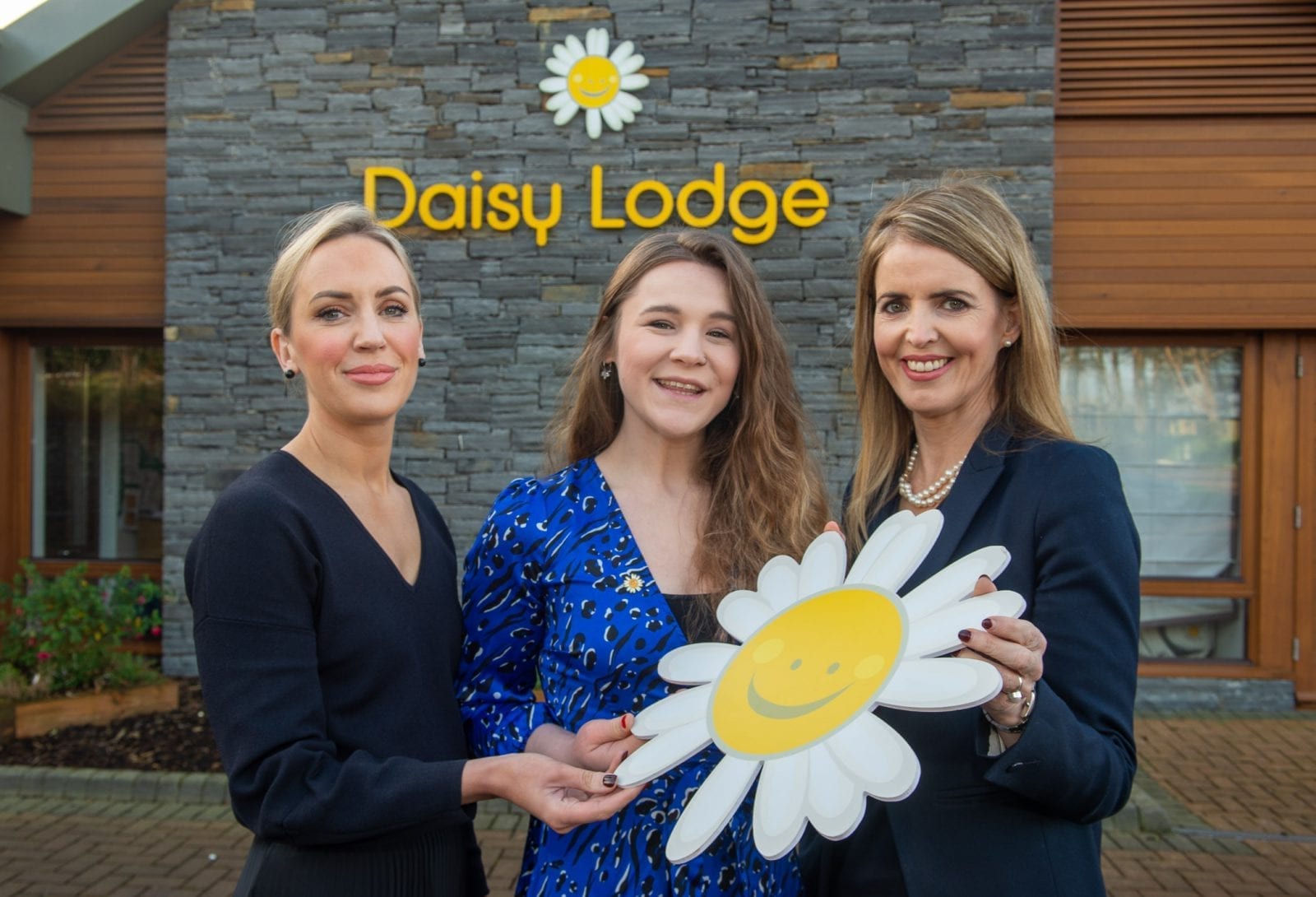 Pictured L-R: Olivia Meehan, Legal Services Director JMK Solicitors, Alex Murdock, Corporate Fundraiser Cancer Fund for Children and Maurece Hutchinson, Managing Director JMK Solicitors
JMK Solicitors, Northern Ireland's Number 1 Personal Injury and Road Traffic Accident law firm, have announced they will be supporting Cancer Fund for Children as their charity partner for 2020.
Maurece Hutchinson, Managing Director of JMK Solicitors, said "Each year, our staff nominate two charities to support for the whole year. This year we wanted to choose one charity to really concentrate our efforts and raise as much money as possible to a cause that's close to our employees' hearts. After two rounds of voting, we are delighted to announce that the charity with the most votes and therefore our chosen charity of the year is Cancer Fund for Children."
"We are committed to raising much needed funds through a series of events planned throughout the year such as the Belfast Marathon, Big Breakfasts and Dress Down days. We look forward to the year ahead and working closely with Cancer Fund for Children to support the children and their families when they need it most."
Alex Murdock, Corporate Fundraiser at Cancer Fund for Children, added "Cancer Fund for Children are thrilled to welcome the team at JMK Solicitors as our new Charity Partner for 2020. I am really looking forward to building a relationship with JMK Solicitors, that will help us continue ensuring no family has to face cancer alone as well as ensuring their employees have the best possible experience through their fundraising and volunteering activities.
"Cancer Fund for Children exists to provide practical and emotional support to young people (aged 0-24 years old) diagnosed with cancer and young people who have a parent diagnosed with cancer. Through our range of individual, sibling and group support alongside bereavement support and short breaks at our therapeutic short break centre Daisy Lodge in Newcastle, Co. Down, our aim is to empower, connect and strengthen young people and their families so they feel better equipped to deal with the emotional impact cancer has on their lives. This vital support would not be possible without businesses such as JMK Solicitors by our side."
"With lots of exciting events already in the pipeline and lots of enthusiastic staff ready to get into the fundraising spirit, we know it will be a fantastic year for everyone that will make sure Cancer Fund for Children can continue to be there for families when they are most needed."
If you are feeling inspired and think your organisation would be interested in raising vital funds to support local young people and families impacted by cancer, please don't hesitate to get in touch with Alex Murdock at alex@cancerfundforchildren.com or call 028 9080 5599.
---
JMK Solicitors are Northern Ireland's Number 1 Personal Injury Specialists. With a team of over 100 people including a team of personal injury solicitors, we assist clients all over Northern Ireland. If you have suffered a personal injury, been in a road traffic accident, had an accident at work, or suffered a medical accident, contact our team for a free consultation.
Call us today on 028 9032 0222 or email us law@jmksolicitors.com