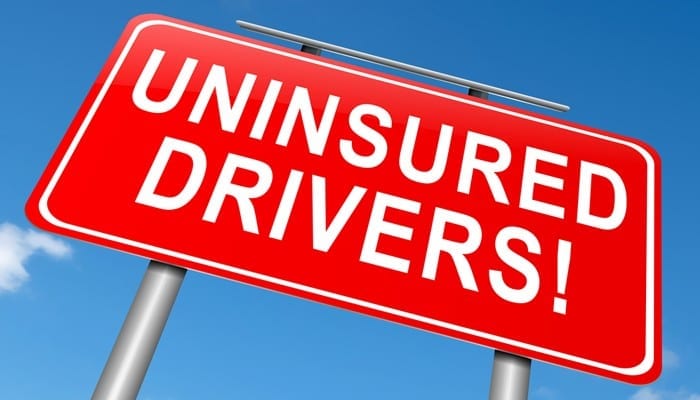 Had a collision with an Uninsured Driver?
It is estimated that there could be as many as 30,000 vehicles on Northern Ireland's roads which are uninsured. Recent stats across the whole of Ireland reveal that there is approximately 1 in 12 vehicles being driven without insurance.
If you are involved in a collision caused by an uninsured or untraced driver, there is no need to panic.
JMK Solicitors have acted for many clients in recovering compensation for injury, damage and loss in such incidents.  These claims are made to the Motor Insurers Bureau, the "MIB" which is a body funded by a mandatory levy paid by all motor insurers in the UK.
The role of the MIB includes that it enters agreements with Government to deal with compensation claims from those who have suffered loss because of a collision caused by uninsured or untraced drivers.
 Record as much detail as possible
Following a collision with any motorist, to include an uninsured or untraced driver it is important to record as much detail as possible at the scene or immediately after about the other vehicle, driver, and accident as you can.
Such detail would include:
The colour, make, model, and registration number of the other vehicle involved
Description of the other driver to include name, address and telephone details if possible
Details of any witnesses to include name, address, and telephone number
Details of police who attend the scene or to whom the accident is reported
Photographs of the accident scene
Photographs of vehicle damage
Your Rights if an accident is:
The fault of an uninsured driver or where the driver is unknown but the vehicle is identified but is also uninsured; Your rights are the same as if you are being compensated by an insured driver.
Where neither the driver nor the vehicle which caused the accident can be traced or identified; Your rights may be more limited and might be restricted to claims for personal injuries only. This will depend on the severity of your injuries.
Claims of both types are made to an agency called the Motor Insurer's Bureau (MIB), (if the accident occurs in Northern Ireland or the United Kingdom), who will investigate to make certain that:
no party who is insured has any responsibility for the accident.
the police and any other investigations confirm that the responsible party or vehicle cannot be traced.
As a result, claims made to the MIB may take longer to resolve than might otherwise be the case. Claims of these types will require you to complete an application form within defined timescales and you should always seek independent advice when completing and returning an application form to the MIB. Where you make any claim against your own policy of insurance as well as submitting a claim to the MIB, you will not be able to make a claim against the MIB for any losses paid by your insurance company. The rules can vary if the accident does not occur in Northern Ireland or if you are involved in an accident with a foreign motorist and you should always seek independent advice promptly as to what is the most appropriate manner in which to
Let us help
The aftermath of any road traffic accident is difficult enough without considering the process involved in presenting a claim to the MIB which is started by submission of an 8 page claim form.
JMK Solicitors are specialists in Road Traffic Accident cases and in handling MIB claims. We will ensure that you are adequately compensated for your injury and loss or damage and that you are looked after throughout the MIB claim process. We will take care of all of the paper work and legal stress so you don't have to worry about a thing.
---
JMK Solicitors are Northern Ireland's Number 1 Personal Injury Specialists. With a team of over 100 people including a team of personal injury specialists, we assist clients all over Northern Ireland. If you have suffered a personal injury, been in a road traffic accident, had an accident at work or suffered a medical accident, contact our team for a free consultation.
Call us today on 028 9032 0222 or email us law@jmksolicitors.com
© Copyright JMK Solicitors [2022]. All rights reserved.