A Belfast cyclist, who suffered a broken collar bone when knocked off his bike, speaks about his experience and how JMK helped him in the aftermath.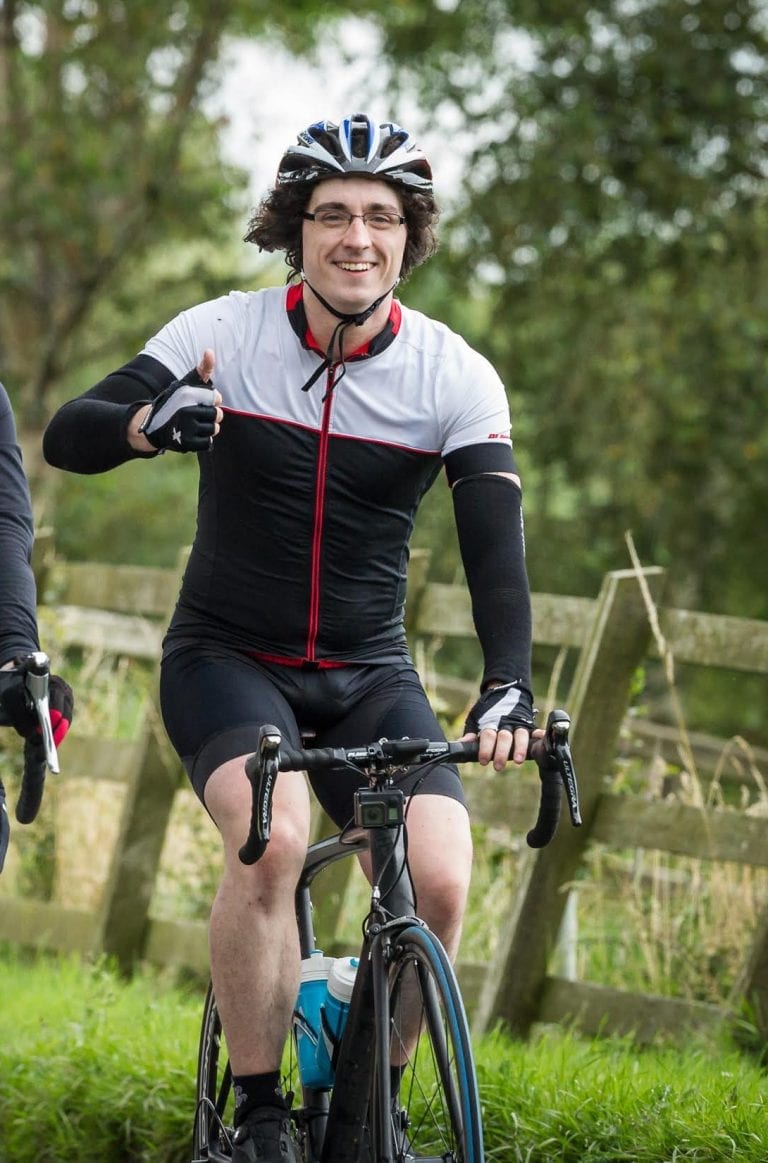 Mark McMurray has been a keen cyclist for many years and used to travel to work every day on his bike.
"When I left university, I lived and worked in Belfast so used a bicycle to get around. I enjoyed cycling recreationally and cycled to an office just outside of Belfast city centre every day." Mark explained.
"One evening while cycling home during rush hour I was involved in a collision. I was travelling on a main road in a primary position, but the driver must not have seen me as they came out from a side road. I was knocked off my bike onto the road. I am not sure how I picked myself up but I knew there was a danger of being hit by another car, so I suppose the adrenaline just kicked in.
The driver stopped and I told her I suspected I had broken my collarbone. It can be easy to be annoyed with the person who has caused the collision but I would urge other cyclists to try to remain calm in this situation. The driver is usually in shock too.
I was fortunate that two off-duty firemen stopped at the scene. They calmed me down and called the ambulance for me.  I was in and out of consciousness and the pain kicked in fairly quickly; but it was only when I got to hospital that it was confirmed I had a broken collarbone".
The recovery process took a number of months and it wasn't just Mark's body that needed fixed. His carbon fibre bike was written off as a result of the collision.
Mark contacted JMK Solicitors for advice about what to do as they are specialists in personal injury cases.
"JMK Solicitors were very helpful from the very start." Mark continued. "I was off work and my bike was badly damaged, so I didn't want to be out of pocket as a result of a collision which wasn't my fault. They put me at ease that the service wouldn't cost me anything as all fees would be recovered from the insurers of the person who caused the accident."
"They really did cover all the aspects; for example putting me in touch with the right medical experts. I would advise any cyclist in a similar situation not to try to deal with insurance companies themselves, JMK did the negotiations on my behalf and I was happy with how my case was handled".
Thankfully Mark returned to riding his bike and is now enjoying his cycling again.
If you have been involved in a cycling collision, please contact JMK Solicitors on 028 90 320222 and we will act quickly to investigate and guide you through your claim.
JMK Solicitors are Northern Ireland's Number 1 Personal Injury Specialists. With a team of over 100 people including a team of personal injury solicitors, we assist clients all over Northern Ireland. If you have suffered a personal injury, been in a road traffic accident, had an accident at work, or suffered a medical accident, contact our team for a free consultation.
Call us today on 028 9032 0222 or email us law@jmksolicitors.com